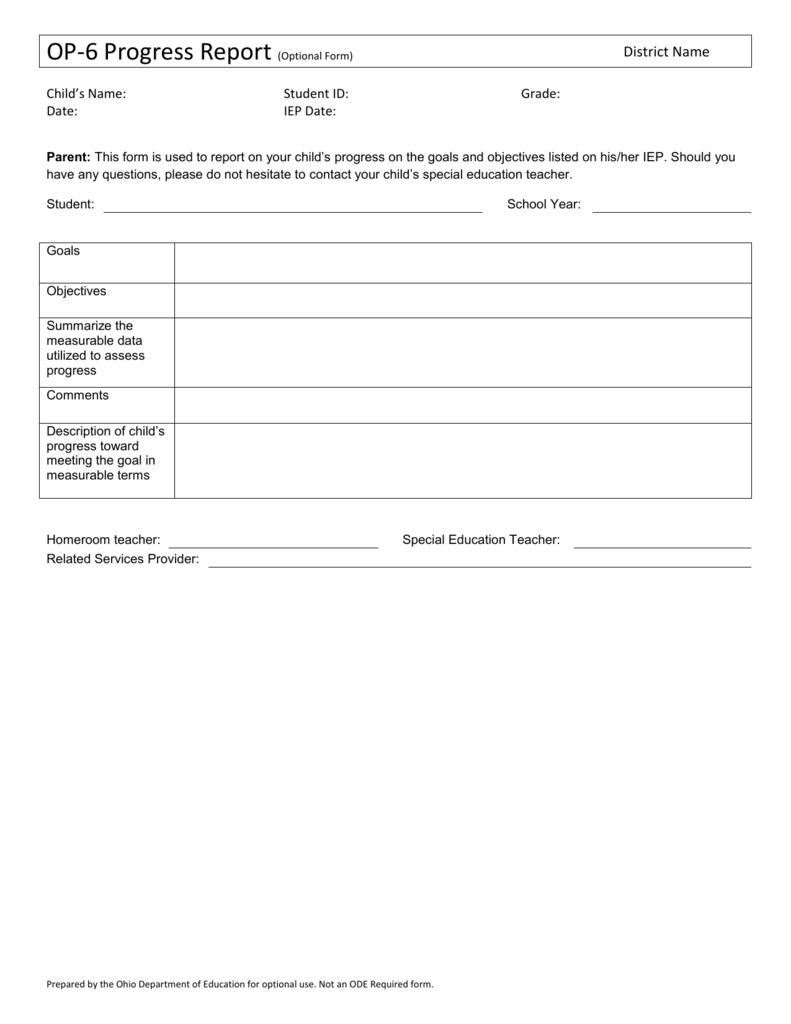 OP-6 Progress Report (Optional Form)
Child's Name:
Date:
District Name
Student ID:
IEP Date:
Grade:
Parent: This form is used to report on your child's progress on the goals and objectives listed on his/her IEP. Should you
have any questions, please do not hesitate to contact your child's special education teacher.
Student:
School Year:
Goals
Objectives
Summarize the
measurable data
utilized to assess
progress
Comments
Description of child's
progress toward
meeting the goal in
measurable terms
Homeroom teacher:
Related Services Provider:
Special Education Teacher:
Prepared by the Ohio Department of Education for optional use. Not an ODE Required form.