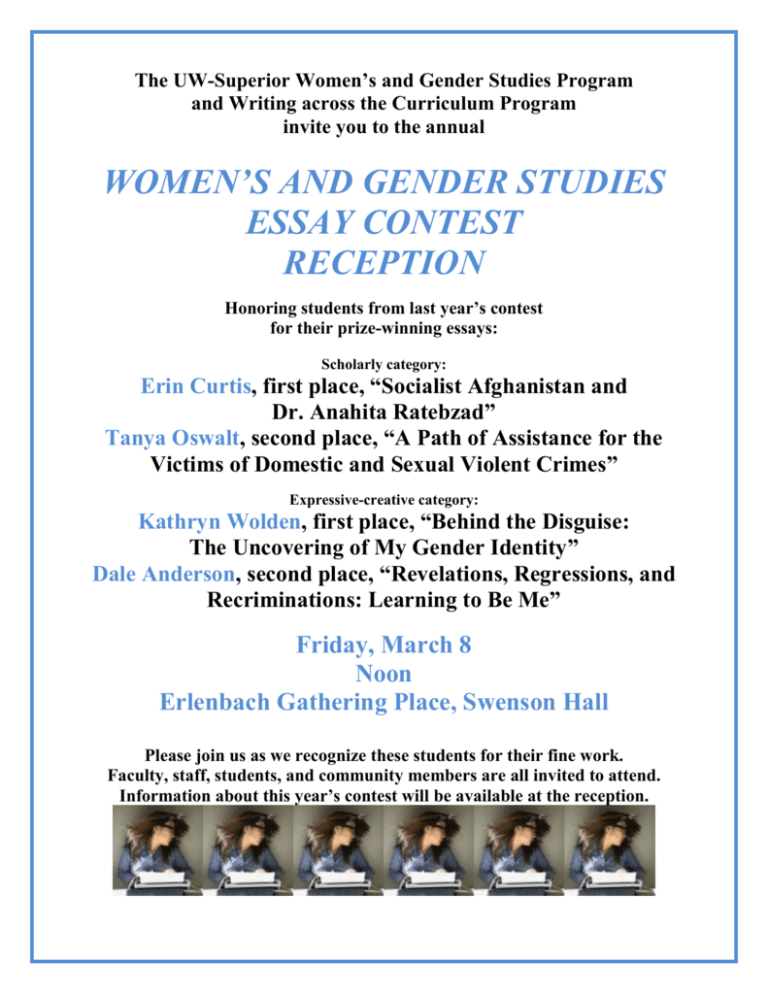 The UW-Superior Women's and Gender Studies Program
and Writing across the Curriculum Program
invite you to the annual
WOMEN'S AND GENDER STUDIES
ESSAY CONTEST
RECEPTION
Honoring students from last year's contest
for their prize-winning essays:
Scholarly category:
Erin Curtis, first place, "Socialist Afghanistan and
Dr. Anahita Ratebzad"
Tanya Oswalt, second place, "A Path of Assistance for the
Victims of Domestic and Sexual Violent Crimes"
Expressive-creative category:
Kathryn Wolden, first place, "Behind the Disguise:
The Uncovering of My Gender Identity"
Dale Anderson, second place, "Revelations, Regressions, and
Recriminations: Learning to Be Me"
Friday, March 8
Noon
Erlenbach Gathering Place, Swenson Hall
Please join us as we recognize these students for their fine work.
Faculty, staff, students, and community members are all invited to attend.
Information about this year's contest will be available at the reception.