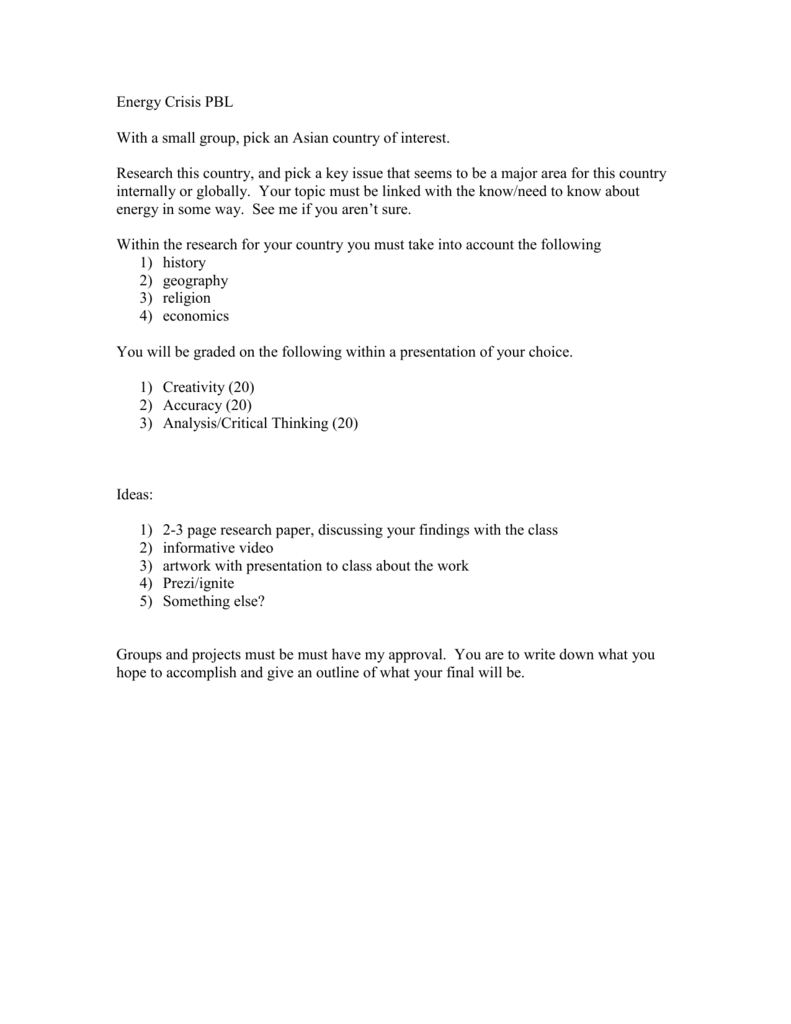 Energy Crisis PBL
With a small group, pick an Asian country of interest.
Research this country, and pick a key issue that seems to be a major area for this country
internally or globally. Your topic must be linked with the know/need to know about
energy in some way. See me if you aren't sure.
Within the research for your country you must take into account the following
1) history
2) geography
3) religion
4) economics
You will be graded on the following within a presentation of your choice.
1) Creativity (20)
2) Accuracy (20)
3) Analysis/Critical Thinking (20)
Ideas:
1)
2)
3)
4)
5)
2-3 page research paper, discussing your findings with the class
informative video
artwork with presentation to class about the work
Prezi/ignite
Something else?
Groups and projects must be must have my approval. You are to write down what you
hope to accomplish and give an outline of what your final will be.