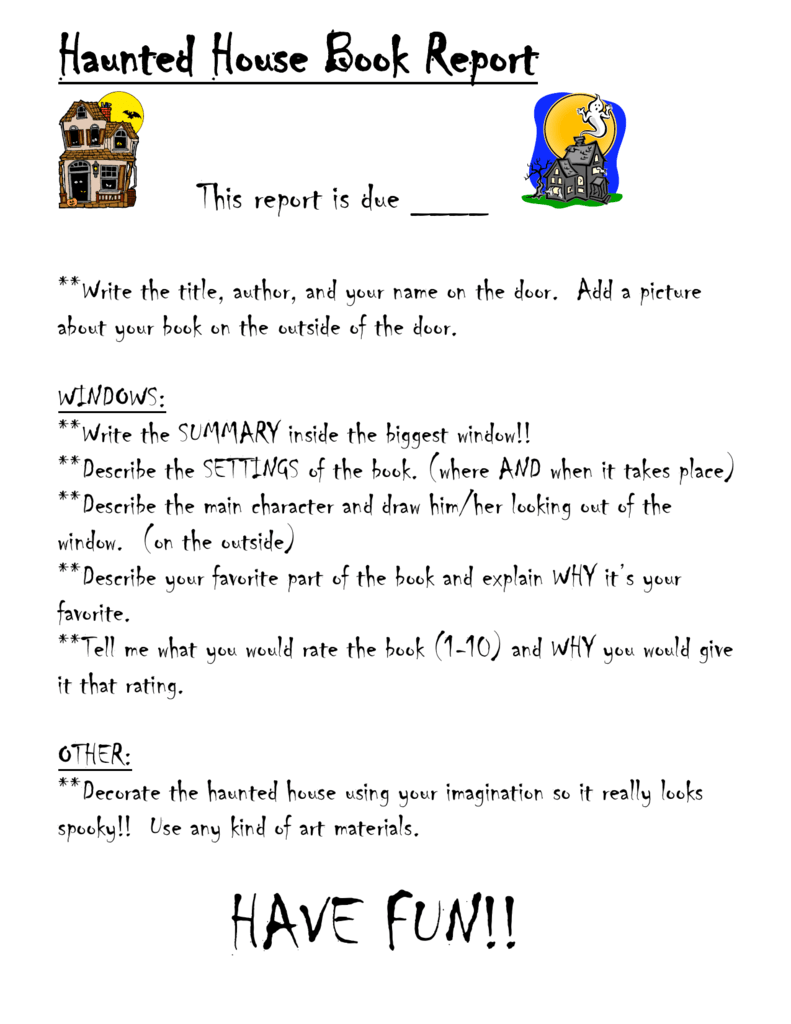 Haunted House Book Report
This report is due ____
**Write the title, author, and your name on the door. Add a picture
about your book on the outside of the door.
WINDOWS:
**Write the SUMMARY inside the biggest window!!
**Describe the SETTINGS of the book. (where AND when it takes place)
**Describe the main character and draw him/her looking out of the
window. (on the outside)
**Describe your favorite part of the book and explain WHY it's your
favorite.
**Tell me what you would rate the book (1-10) and WHY you would give
it that rating.
OTHER:
**Decorate the haunted house using your imagination so it really looks
spooky!! Use any kind of art materials.
HAVE FUN!!