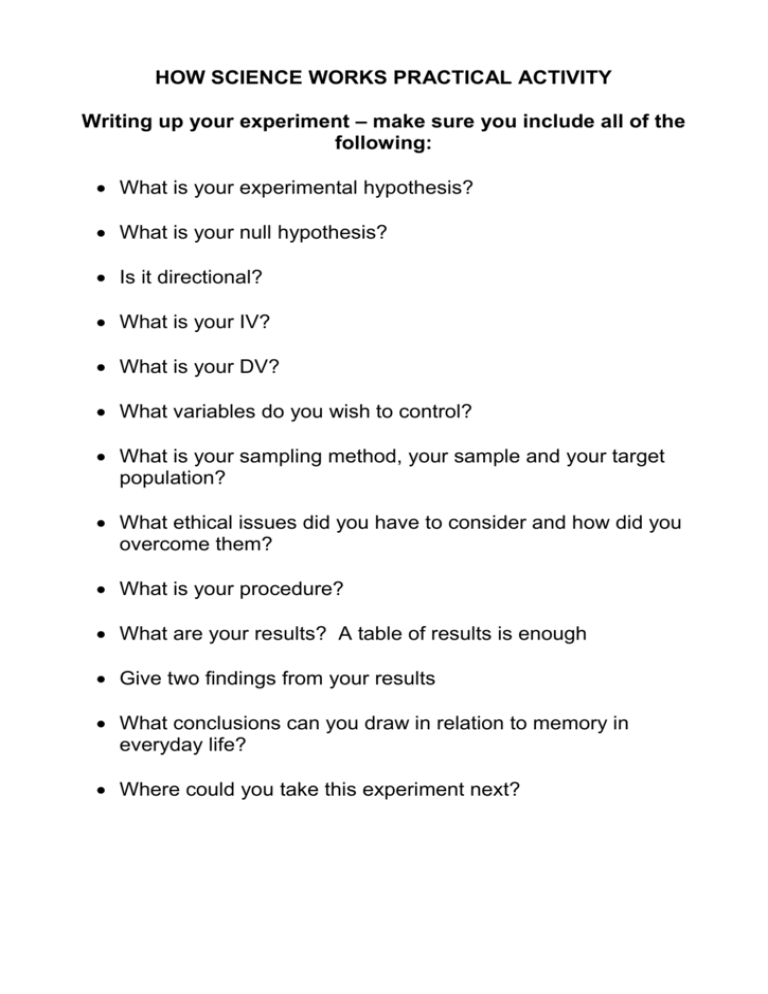 HOW SCIENCE WORKS PRACTICAL ACTIVITY
Writing up your experiment – make sure you include all of the
following:
 What is your experimental hypothesis?
 What is your null hypothesis?
 Is it directional?
 What is your IV?
 What is your DV?
 What variables do you wish to control?
 What is your sampling method, your sample and your target
population?
 What ethical issues did you have to consider and how did you
overcome them?
 What is your procedure?
 What are your results? A table of results is enough
 Give two findings from your results
 What conclusions can you draw in relation to memory in
everyday life?
 Where could you take this experiment next?