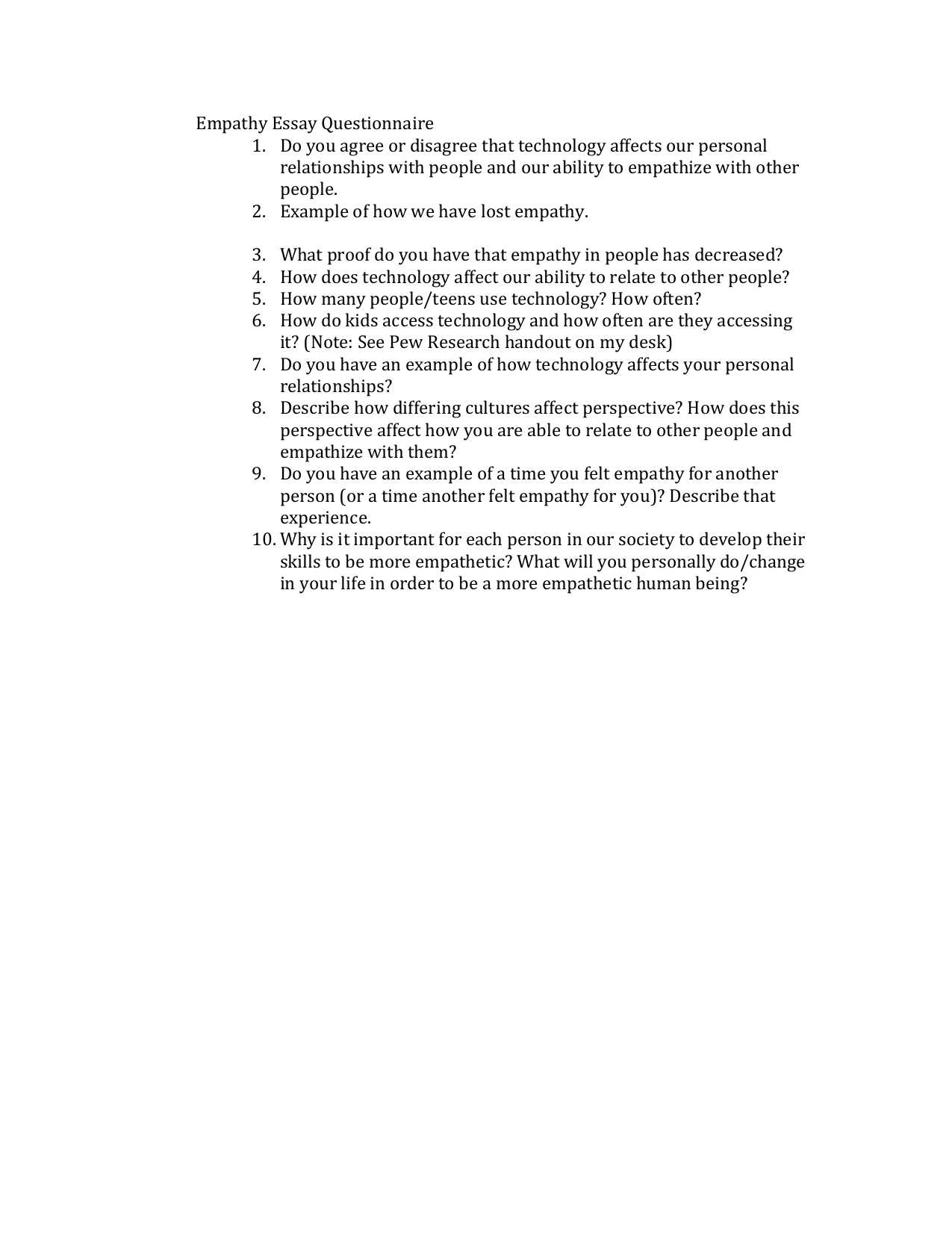 Empathy Essay Questionnaire
1.
Do you agree or disagree that technology affects our personal relationships with people and our ability to empathize with other
2.
people.
Example of how we have lost empathy.
3.
4.
5.
6.
7.
8.
What proof do you have that empathy in people has decreased?
How does technology affect our ability to relate to other people?
How many people/teens use technology? How often?
How do kids access technology and how often are they accessing it? (Note: See Pew Research handout on my desk)
Do you have an example of how technology affects your personal relationships?
Describe how differing cultures affect perspective? How does this perspective affect how you are able to relate to other people and
9.
empathize with them?
Do you have an example of a time you felt empathy for another person (or a time another felt empathy for you)? Describe that experience.
10.
Why is it important for each person in our society to develop their skills to be more empathetic? What will you personally do/change in your life in order to be a more empathetic human being?