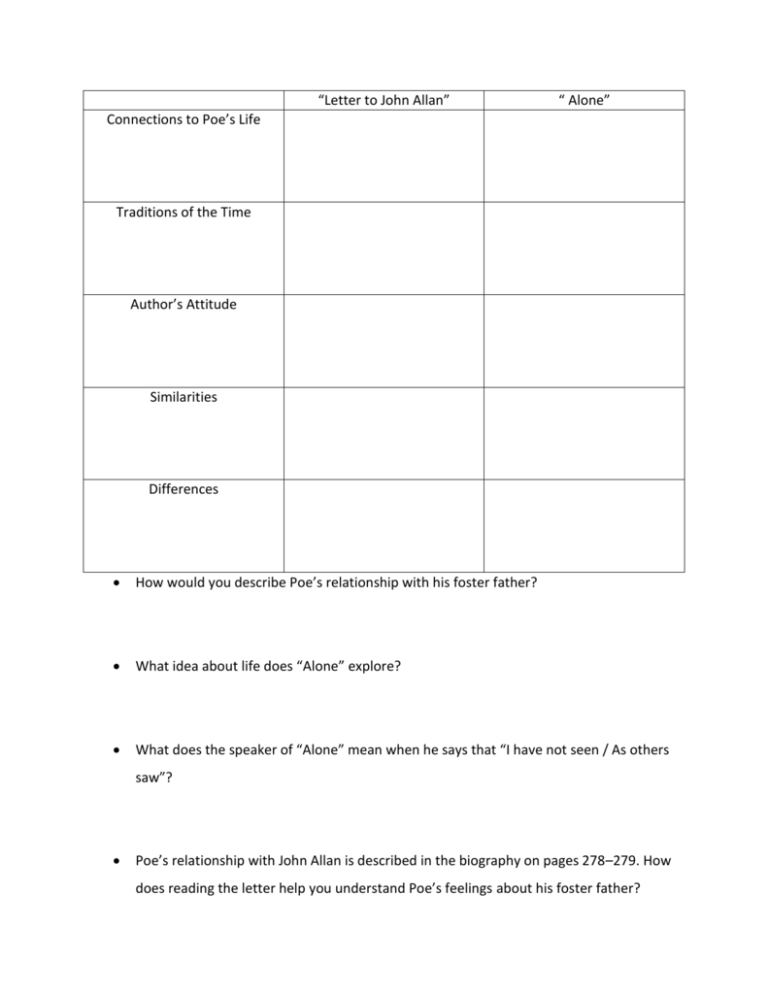 "Letter to John Allan"
" Alone"
Connections to Poe's Life
Traditions of the Time
Author's Attitude
Similarities
Differences

How would you describe Poe's relationship with his foster father?

What idea about life does "Alone" explore?

What does the speaker of "Alone" mean when he says that "I have not seen / As others
saw"?

Poe's relationship with John Allan is described in the biography on pages 278–279. How
does reading the letter help you understand Poe's feelings about his foster father?