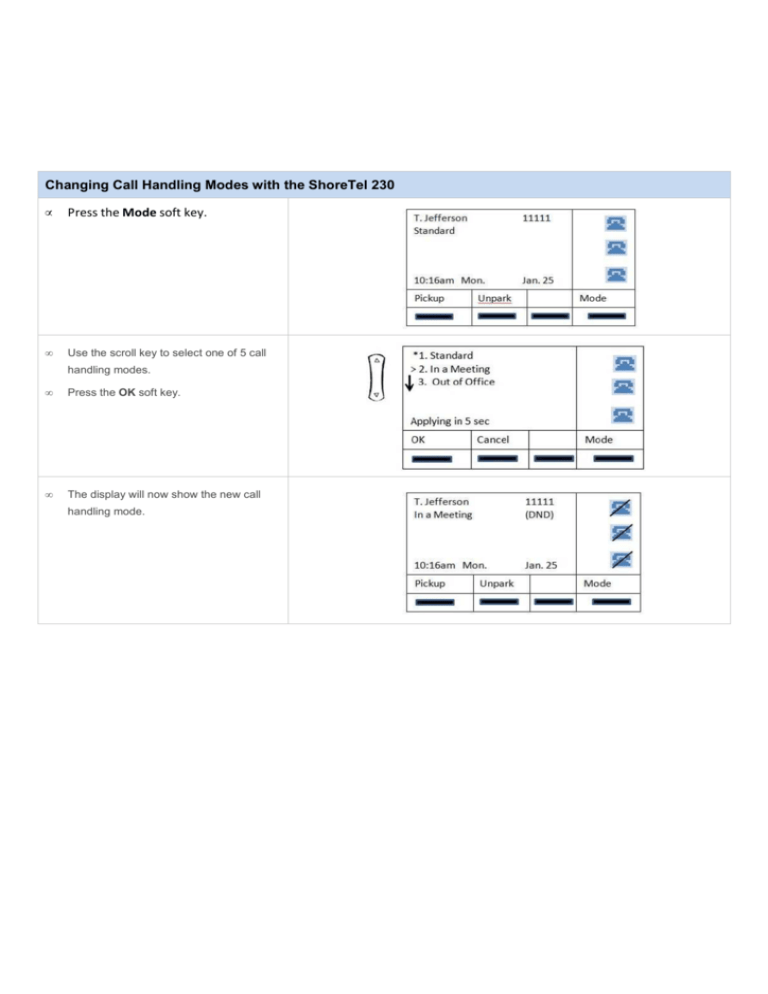 Changing Call Handling Modes with the ShoreTel 230
•
Press the Mode soft key.
•
Use the scroll key to select one of 5 call
handling modes.
•
Press the OK soft key.
•
The display will now show the new call
handling mode.
Changing Call Handling Modes Using the Voice Mail Menus
•
Login to your voice mail:
If you are on Campus, press the Voice Mail function key and enter your password followed by # when
prompted.
If you are off Campus, dial 757-221-1000, enter your extension and password followed by # when
prompted.
•
Press 7
(Change mailbox options)
•
Press 2
(Set call handling mode)
•
Set the call handling mode by selecting the appropriate number:
1.
Standard
2.
In a meeting
3.
Out of office
4.
Extended absence
5. Custom
•
Press * to return to the main menu.
•
Press 8 and then 1 to logoff.