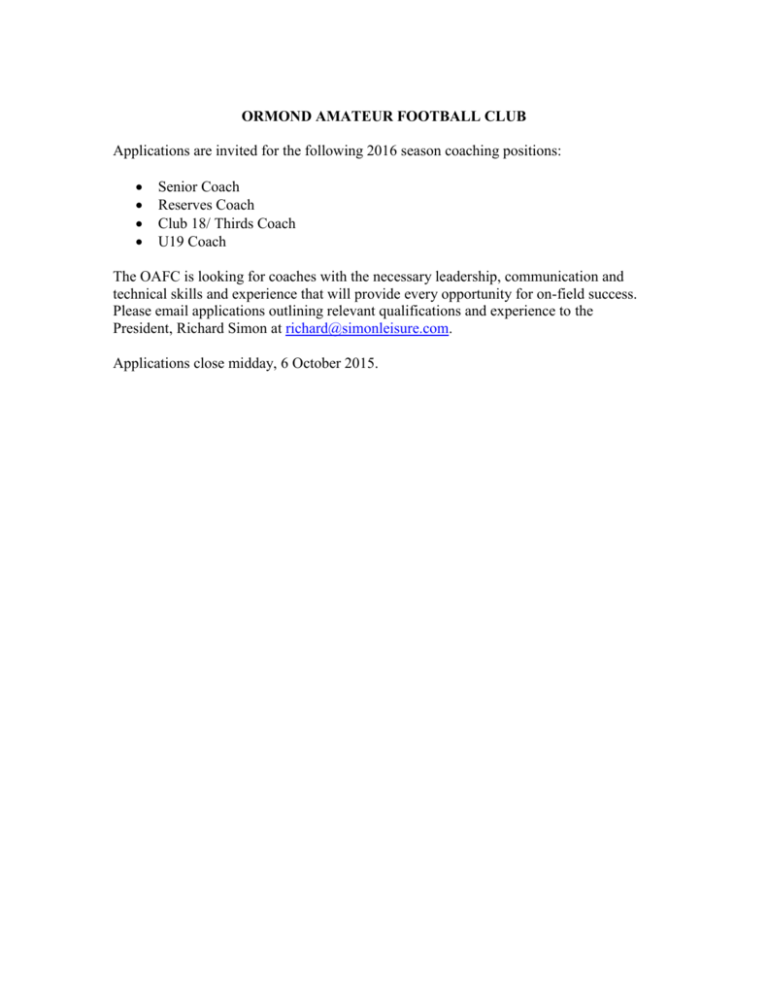 ORMOND AMATEUR FOOTBALL CLUB
Applications are invited for the following 2016 season coaching positions:




Senior Coach
Reserves Coach
Club 18/ Thirds Coach
U19 Coach
The OAFC is looking for coaches with the necessary leadership, communication and
technical skills and experience that will provide every opportunity for on-field success.
Please email applications outlining relevant qualifications and experience to the
President, Richard Simon at richard@simonleisure.com.
Applications close midday, 6 October 2015.