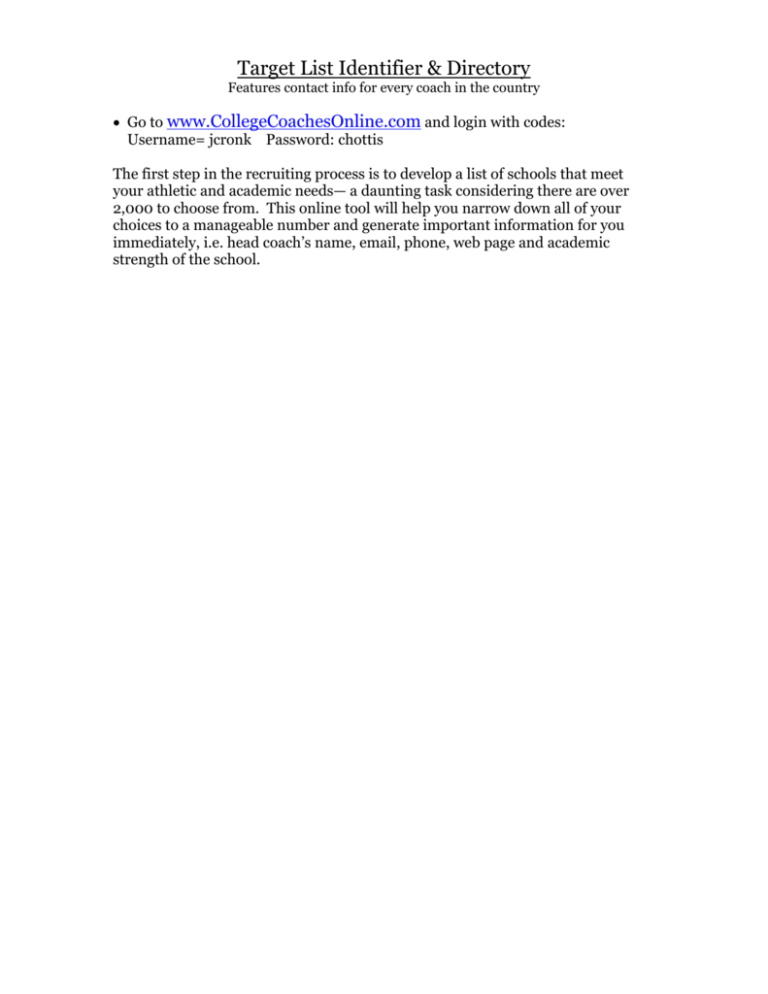 Target List Identifier & Directory
Features contact info for every coach in the country
• Go to www.CollegeCoachesOnline.com and login with codes:
Username= jcronk Password: chottis
The first step in the recruiting process is to develop a list of schools that meet
your athletic and academic needs— a daunting task considering there are over
2,000 to choose from. This online tool will help you narrow down all of your
choices to a manageable number and generate important information for you
immediately, i.e. head coach's name, email, phone, web page and academic
strength of the school.