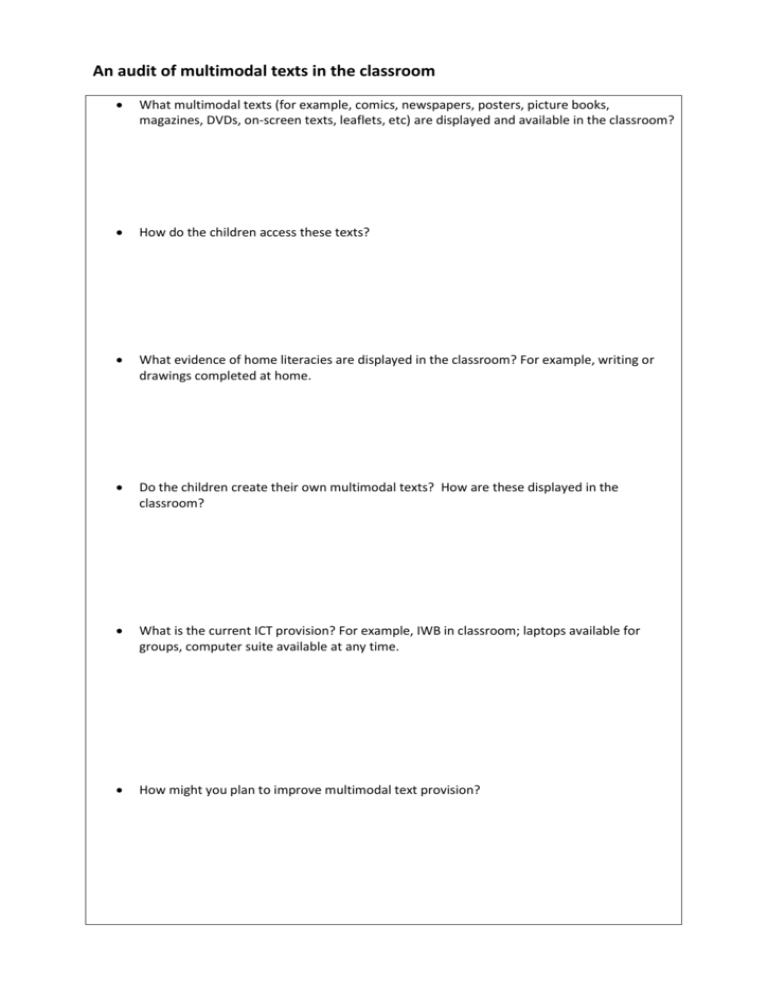 An audit of multimodal texts in the classroom

What multimodal texts (for example, comics, newspapers, posters, picture books,
magazines, DVDs, on-screen texts, leaflets, etc) are displayed and available in the classroom?

How do the children access these texts?

What evidence of home literacies are displayed in the classroom? For example, writing or
drawings completed at home.

Do the children create their own multimodal texts? How are these displayed in the
classroom?

What is the current ICT provision? For example, IWB in classroom; laptops available for
groups, computer suite available at any time.

How might you plan to improve multimodal text provision?