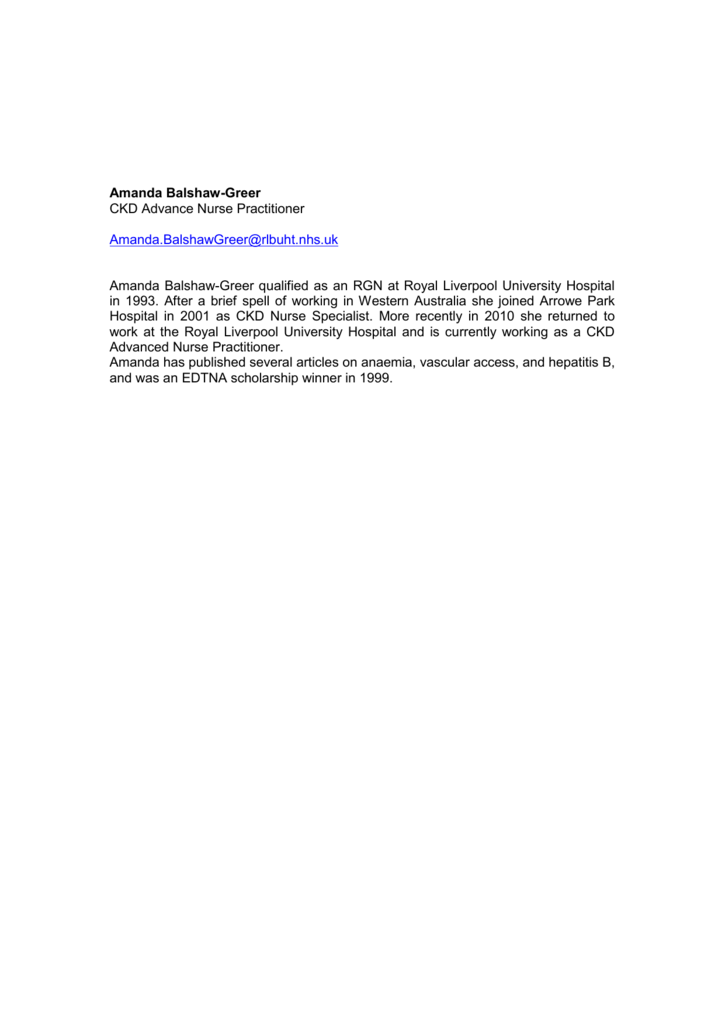 Amanda Balshaw-Greer
CKD Advance Nurse Practitioner
[email protected]
Amanda Balshaw-Greer qualified as an RGN at Royal Liverpool University Hospital
in 1993. After a brief spell of working in Western Australia she joined Arrowe Park
Hospital in 2001 as CKD Nurse Specialist. More recently in 2010 she returned to
work at the Royal Liverpool University Hospital and is currently working as a CKD
Advanced Nurse Practitioner.
Amanda has published several articles on anaemia, vascular access, and hepatitis B,
and was an EDTNA scholarship winner in 1999.