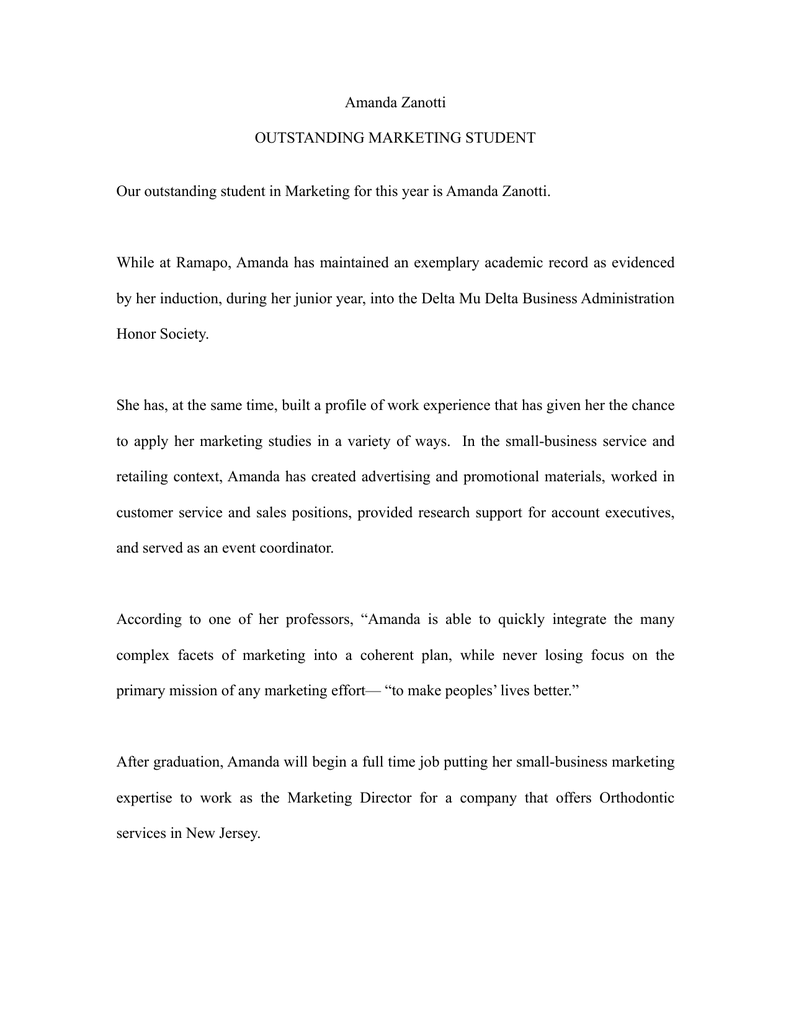 Amanda Zanotti
OUTSTANDING MARKETING STUDENT
Our outstanding student in Marketing for this year is Amanda Zanotti.
While at Ramapo, Amanda has maintained an exemplary academic record as evidenced
by her induction, during her junior year, into the Delta Mu Delta Business Administration
Honor Society.
She has, at the same time, built a profile of work experience that has given her the chance
to apply her marketing studies in a variety of ways. In the small-business service and
retailing context, Amanda has created advertising and promotional materials, worked in
customer service and sales positions, provided research support for account executives,
and served as an event coordinator.
According to one of her professors, "Amanda is able to quickly integrate the many
complex facets of marketing into a coherent plan, while never losing focus on the
primary mission of any marketing effort— "to make peoples' lives better."
After graduation, Amanda will begin a full time job putting her small-business marketing
expertise to work as the Marketing Director for a company that offers Orthodontic
services in New Jersey.