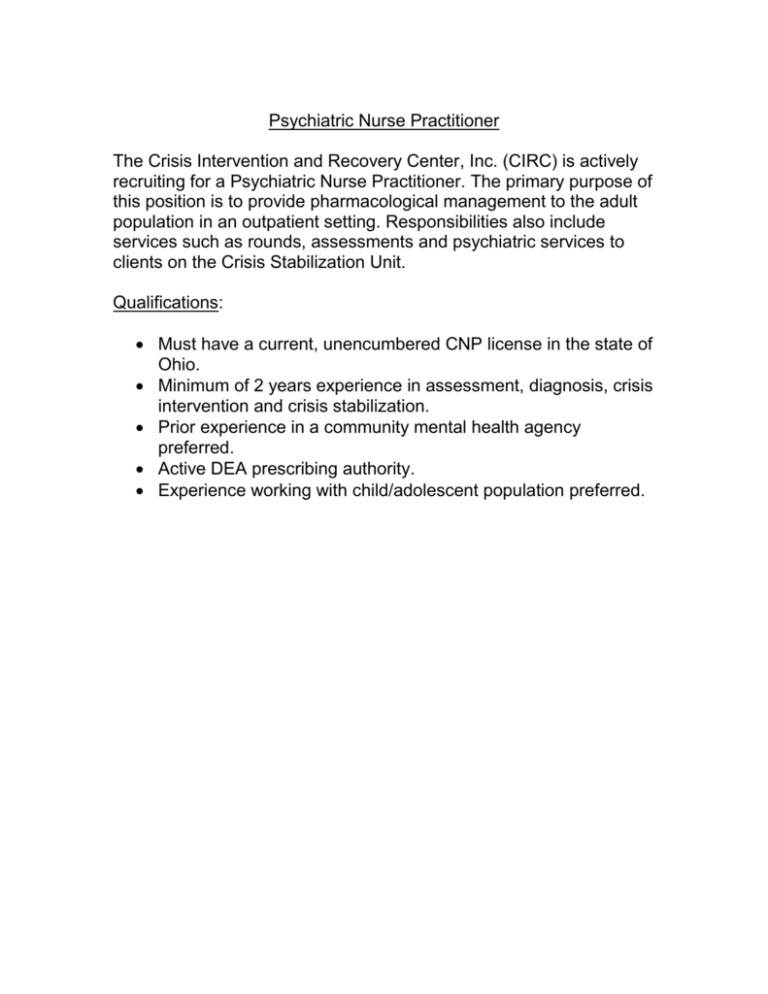 Psychiatric Nurse Practitioner
The Crisis Intervention and Recovery Center, Inc. (CIRC) is actively
recruiting for a Psychiatric Nurse Practitioner. The primary purpose of
this position is to provide pharmacological management to the adult
population in an outpatient setting. Responsibilities also include
services such as rounds, assessments and psychiatric services to
clients on the Crisis Stabilization Unit.
Qualifications:
 Must have a current, unencumbered CNP license in the state of
Ohio.
 Minimum of 2 years experience in assessment, diagnosis, crisis
intervention and crisis stabilization.
 Prior experience in a community mental health agency
preferred.
 Active DEA prescribing authority.
 Experience working with child/adolescent population preferred.