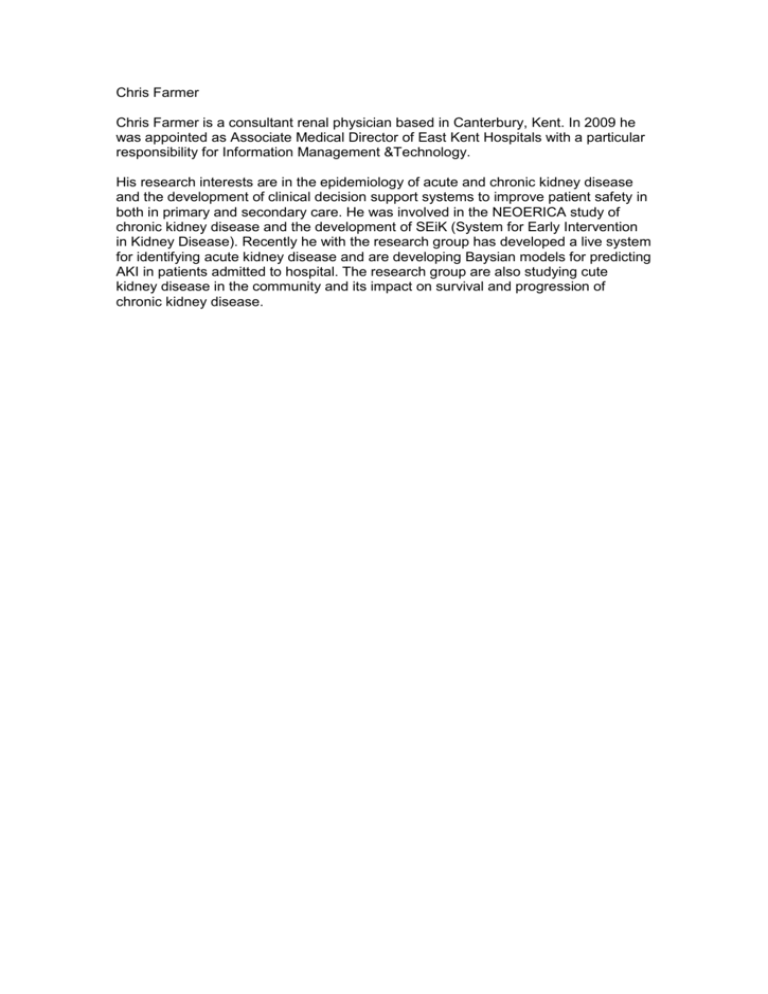 Chris Farmer
Chris Farmer is a consultant renal physician based in Canterbury, Kent. In 2009 he
was appointed as Associate Medical Director of East Kent Hospitals with a particular
responsibility for Information Management &Technology.
His research interests are in the epidemiology of acute and chronic kidney disease
and the development of clinical decision support systems to improve patient safety in
both in primary and secondary care. He was involved in the NEOERICA study of
chronic kidney disease and the development of SEiK (System for Early Intervention
in Kidney Disease). Recently he with the research group has developed a live system
for identifying acute kidney disease and are developing Baysian models for predicting
AKI in patients admitted to hospital. The research group are also studying cute
kidney disease in the community and its impact on survival and progression of
chronic kidney disease.