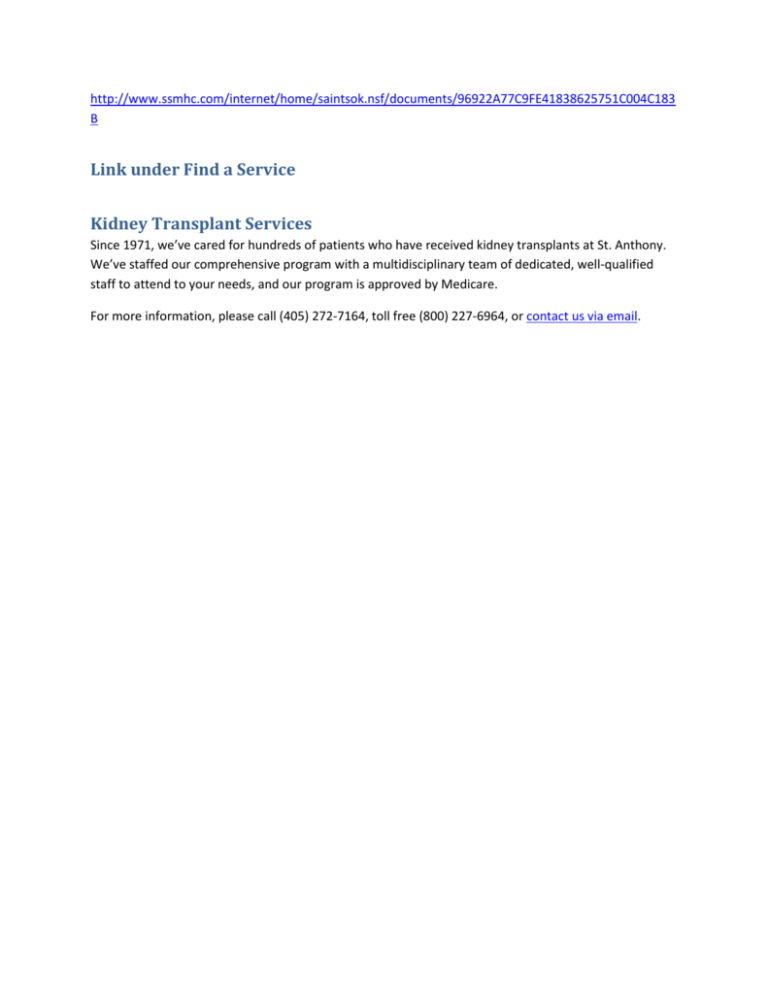 http://www.ssmhc.com/internet/home/saintsok.nsf/documents/96922A77C9FE41838625751C004C183
B
Link under Find a Service
Kidney Transplant Services
Since 1971, we've cared for hundreds of patients who have received kidney transplants at St. Anthony.
We've staffed our comprehensive program with a multidisciplinary team of dedicated, well-qualified
staff to attend to your needs, and our program is approved by Medicare.
For more information, please call (405) 272-7164, toll free (800) 227-6964, or contact us via email.