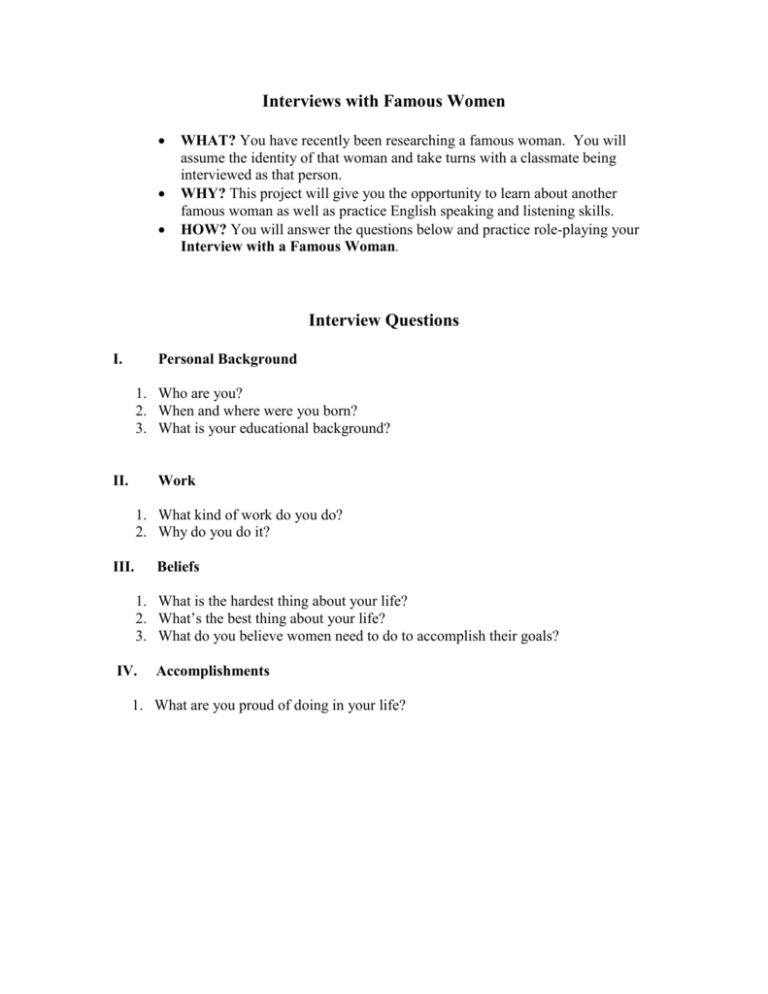 Interviews with Famous Women



WHAT? You have recently been researching a famous woman. You will
assume the identity of that woman and take turns with a classmate being
interviewed as that person.
WHY? This project will give you the opportunity to learn about another
famous woman as well as practice English speaking and listening skills.
HOW? You will answer the questions below and practice role-playing your
Interview with a Famous Woman.
Interview Questions
I.
Personal Background
1. Who are you?
2. When and where were you born?
3. What is your educational background?
II.
Work
1. What kind of work do you do?
2. Why do you do it?
III.
Beliefs
1. What is the hardest thing about your life?
2. What's the best thing about your life?
3. What do you believe women need to do to accomplish their goals?
IV.
Accomplishments
1. What are you proud of doing in your life?