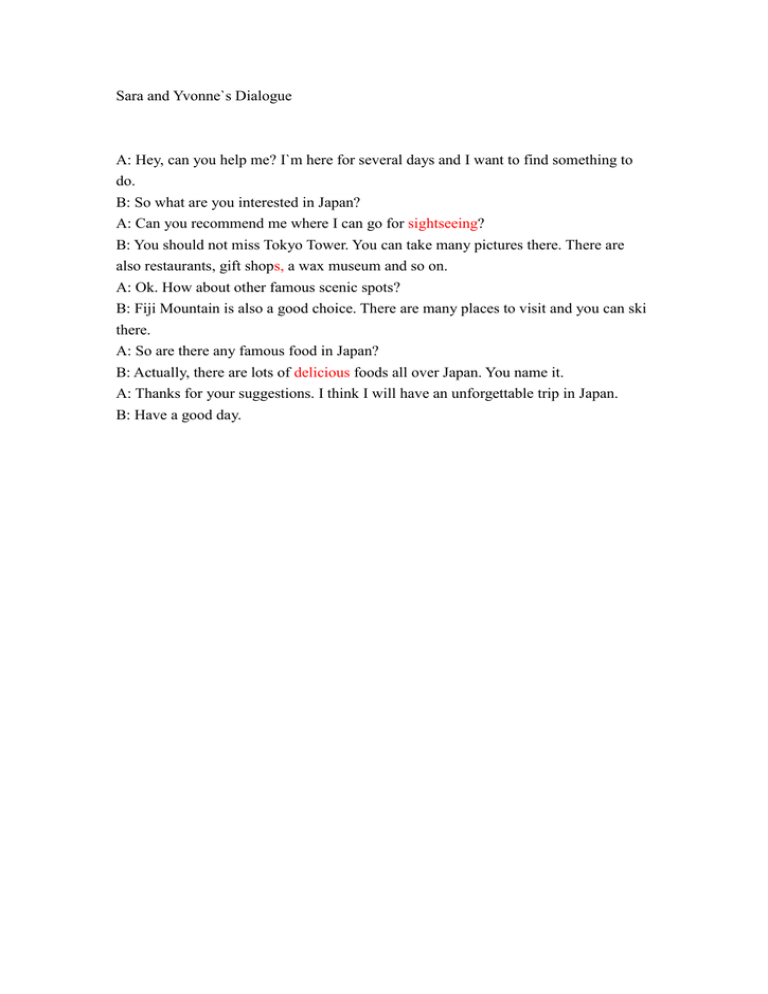 Sara and Yvonne`s Dialogue
A: Hey, can you help me? I`m here for several days and I want to find something to
do.
B: So what are you interested in Japan?
A: Can you recommend me where I can go for sightseeing?
B: You should not miss Tokyo Tower. You can take many pictures there. There are
also restaurants, gift shops, a wax museum and so on.
A: Ok. How about other famous scenic spots?
B: Fiji Mountain is also a good choice. There are many places to visit and you can ski
there.
A: So are there any famous food in Japan?
B: Actually, there are lots of delicious foods all over Japan. You name it.
A: Thanks for your suggestions. I think I will have an unforgettable trip in Japan.
B: Have a good day.