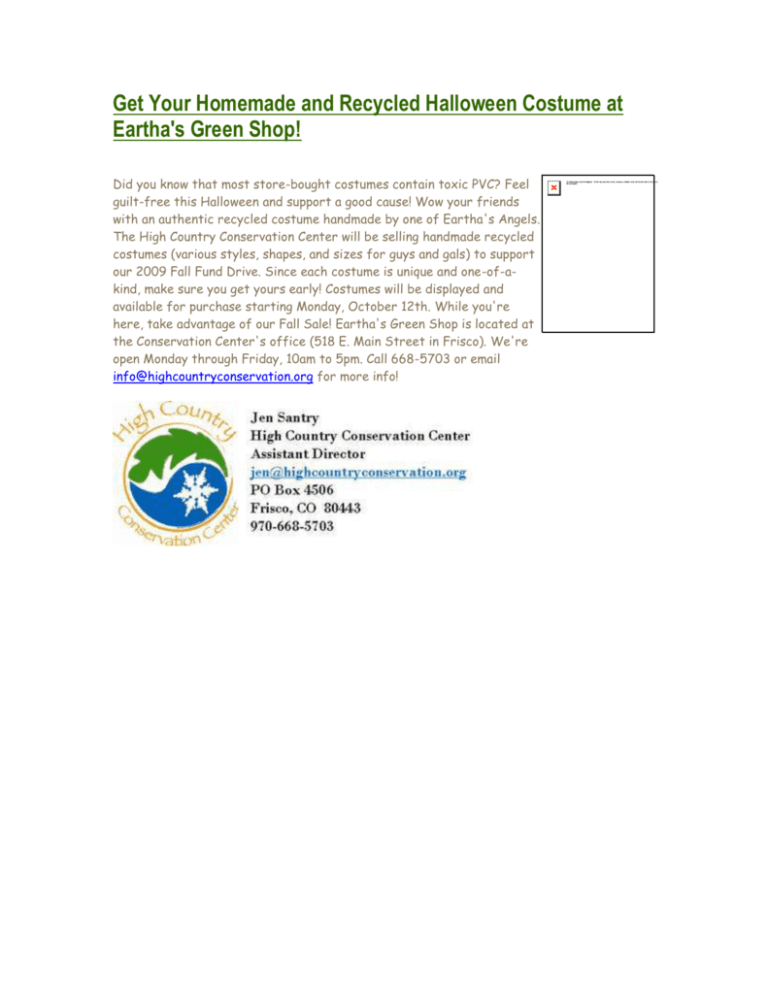 Get Your Homemade and Recycled Halloween Costume at
Eartha's Green Shop!
Did you know that most store-bought costumes contain toxic PVC? Feel
guilt-free this Halloween and support a good cause! Wow your friends
with an authentic recycled costume handmade by one of Eartha's Angels.
The High Country Conservation Center will be selling handmade recycled
costumes (various styles, shapes, and sizes for guys and gals) to support
our 2009 Fall Fund Drive. Since each costume is unique and one-of-akind, make sure you get yours early! Costumes will be displayed and
available for purchase starting Monday, October 12th. While you're
here, take advantage of our Fall Sale! Eartha's Green Shop is located at
the Conservation Center's office (518 E. Main Street in Frisco). We're
open Monday through Friday, 10am to 5pm. Call 668-5703 or email
info@highcountryconservation.org for more info!