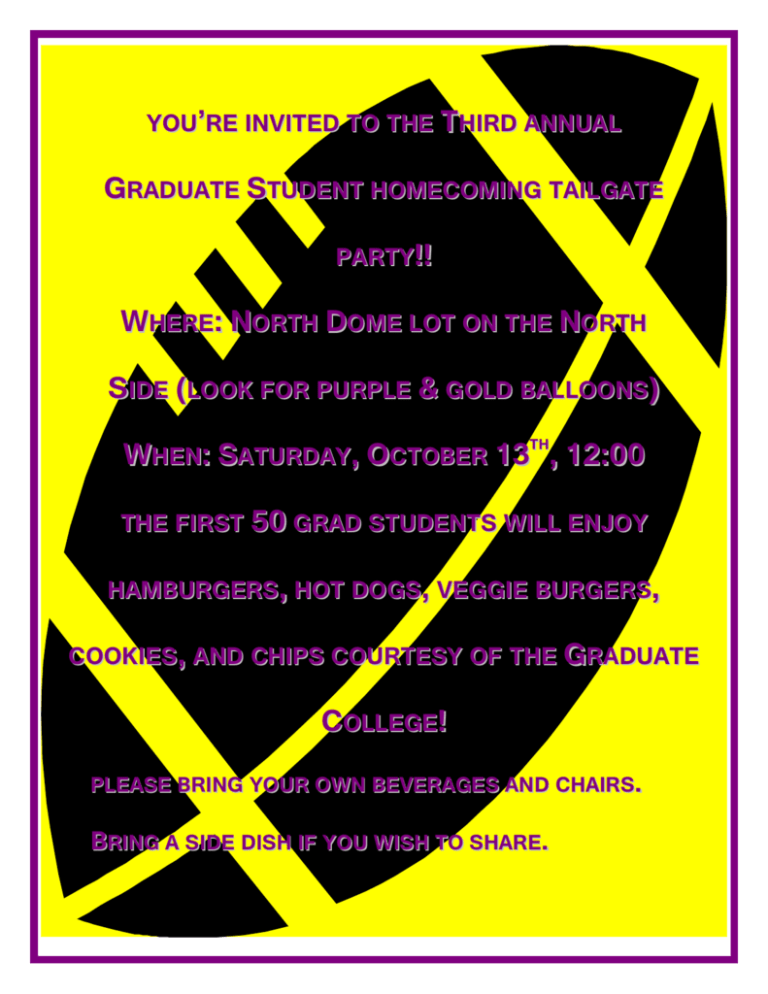 YOU'RE INVITED TO THE THIRD ANNUAL
GRADUATE STUDENT HOMECOMING TAILGATE
PARTY!!
WHERE: NORTH DOME LOT ON THE NORTH
SIDE (LOOK FOR PURPLE & GOLD BALLOONS)
WHEN: SATURDAY, OCTOBER 13TH, 12:00
THE FIRST 50 GRAD STUDENTS WILL ENJOY
HAMBURGERS, HOT DOGS, VEGGIE BURGERS,
COOKIES, AND CHIPS COURTESY OF THE GRADUATE
COLLEGE!
PLEASE BRING YOUR OWN BEVERAGES AND CHAIRS.
BRING A SIDE DISH IF YOU WISH TO SHARE.
THEN JOIN US AT THE GAME TO CHEER
ON THE PANTHERS!
SIGNIFICANT OTHERS AND FAMILY
MEMBERS ARE WELCOME!