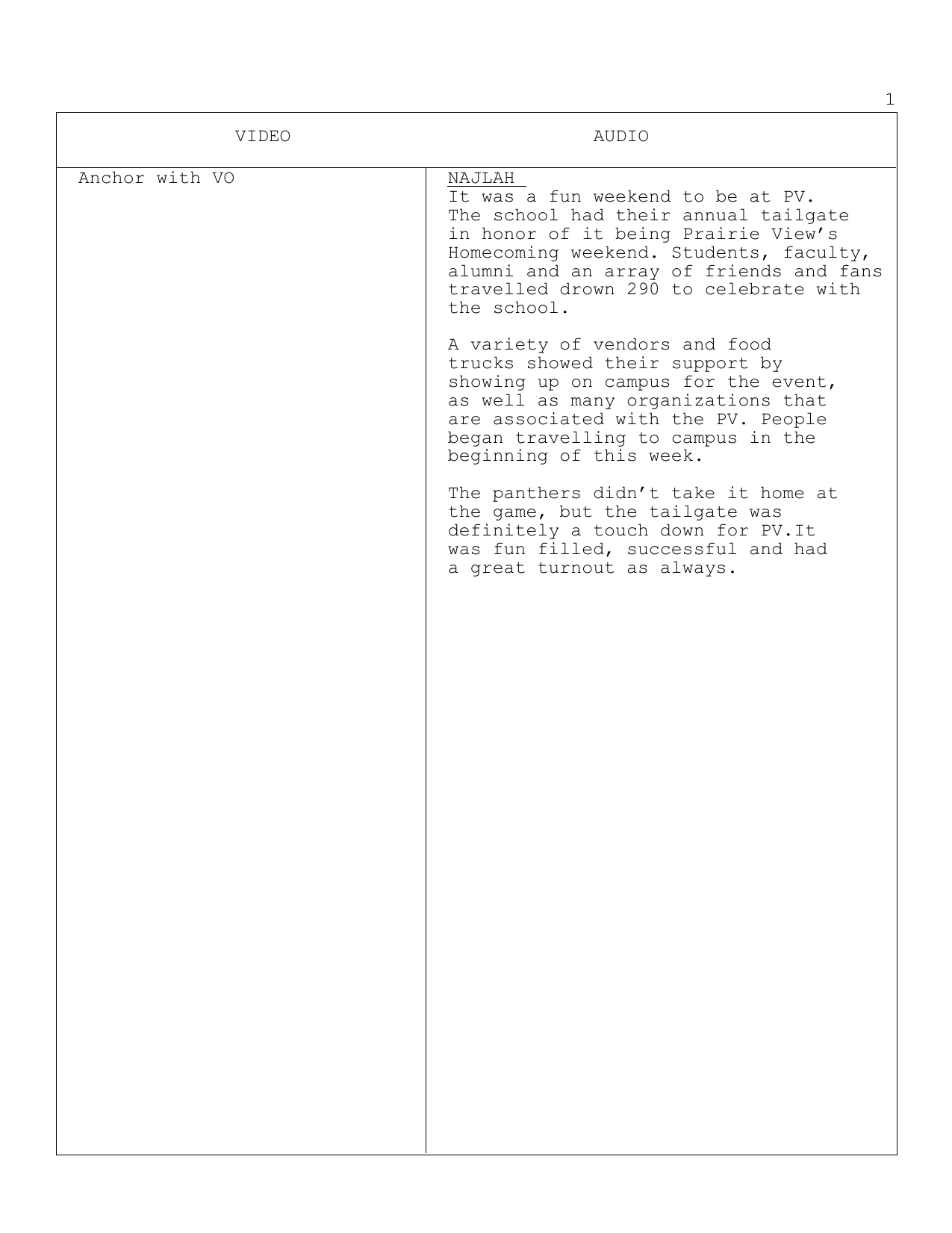 1
VIDEO
Anchor with VO
AUDIO
NAJLAH
It was a fun weekend to be at PV.
The school had their annual tailgate
in honor of it being Prairie View's
Homecoming weekend. Students, faculty,
alumni and an array of friends and fans
travelled drown 290 to celebrate with
the school.
A variety of vendors and food
trucks showed their support by
showing up on campus for the event,
as well as many organizations that
are associated with the PV. People
began travelling to campus in the
beginning of this week.
The panthers didn't take it home at
the game, but the tailgate was
definitely a touch down for PV.It
was fun filled, successful and had
a great turnout as always.