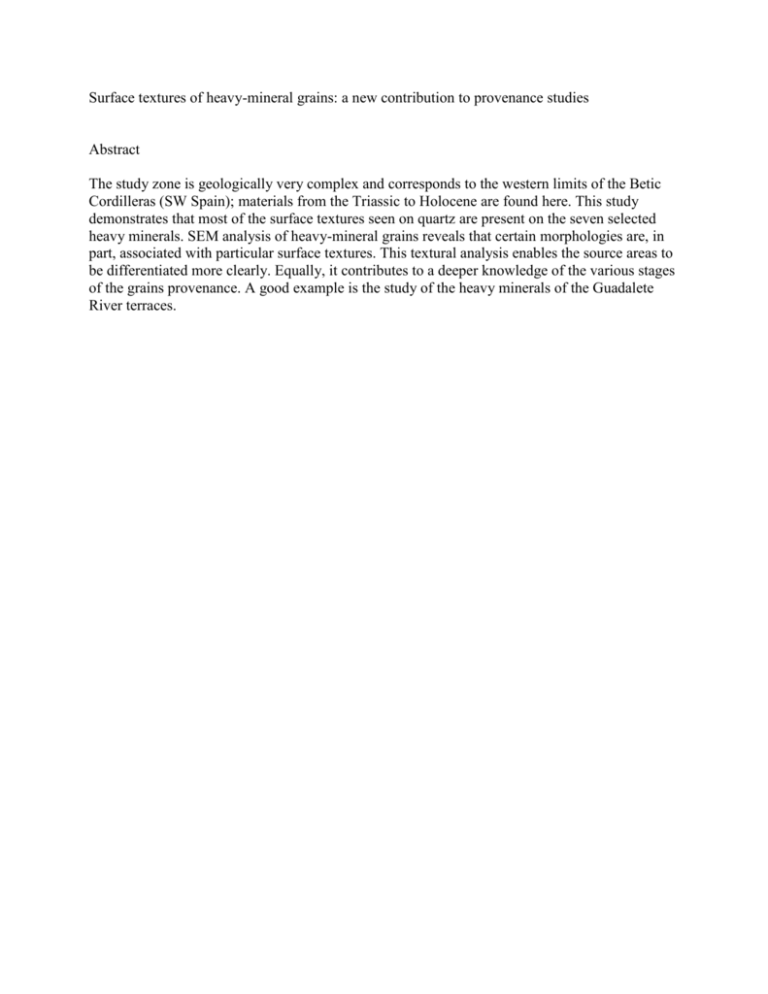 Surface textures of heavy-mineral grains: a new contribution to provenance studies
Abstract
The study zone is geologically very complex and corresponds to the western limits of the Betic
Cordilleras (SW Spain); materials from the Triassic to Holocene are found here. This study
demonstrates that most of the surface textures seen on quartz are present on the seven selected
heavy minerals. SEM analysis of heavy-mineral grains reveals that certain morphologies are, in
part, associated with particular surface textures. This textural analysis enables the source areas to
be differentiated more clearly. Equally, it contributes to a deeper knowledge of the various stages
of the grains provenance. A good example is the study of the heavy minerals of the Guadalete
River terraces.