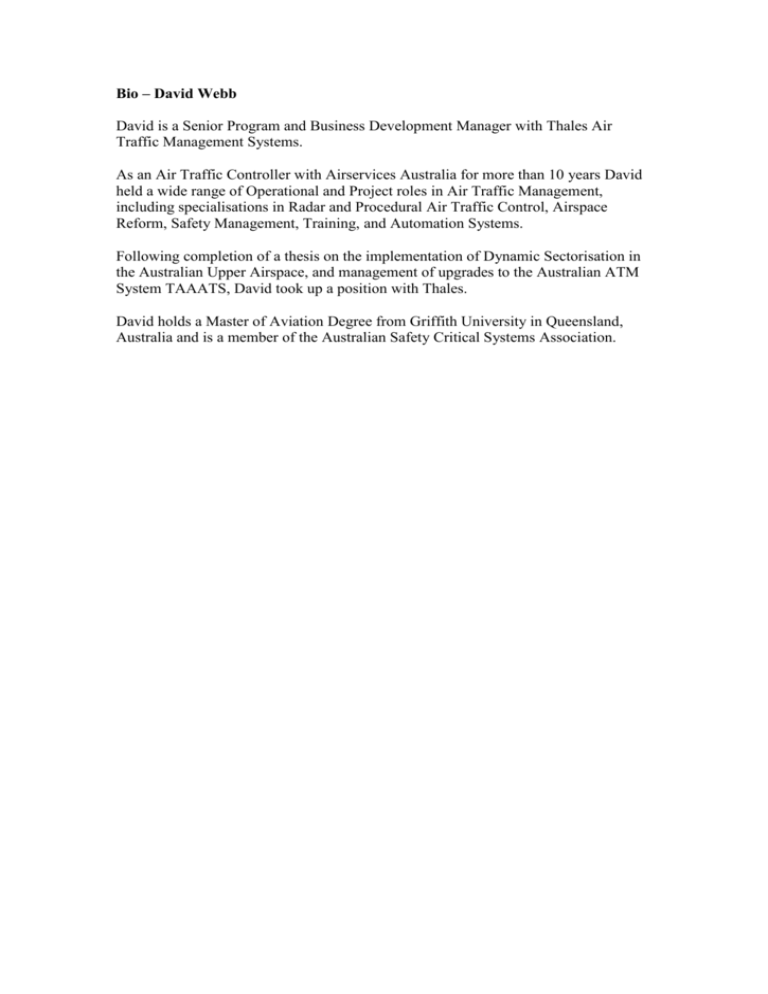 Bio – David Webb
David is a Senior Program and Business Development Manager with Thales Air
Traffic Management Systems.
As an Air Traffic Controller with Airservices Australia for more than 10 years David
held a wide range of Operational and Project roles in Air Traffic Management,
including specialisations in Radar and Procedural Air Traffic Control, Airspace
Reform, Safety Management, Training, and Automation Systems.
Following completion of a thesis on the implementation of Dynamic Sectorisation in
the Australian Upper Airspace, and management of upgrades to the Australian ATM
System TAAATS, David took up a position with Thales.
David holds a Master of Aviation Degree from Griffith University in Queensland,
Australia and is a member of the Australian Safety Critical Systems Association.