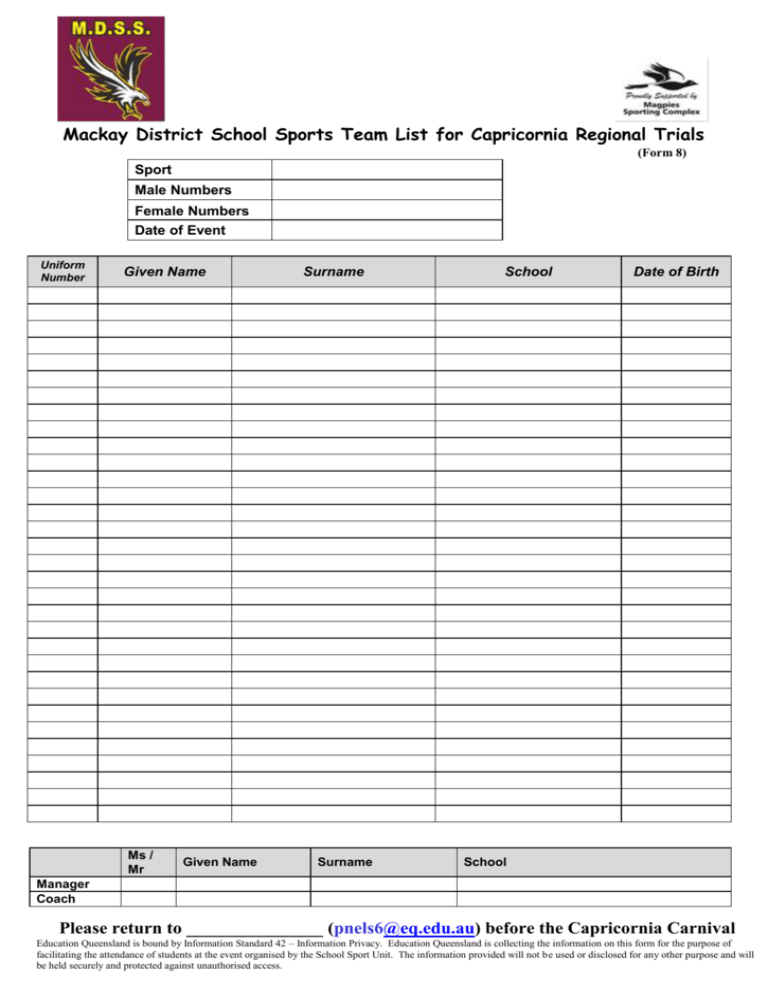 Mackay District School Sports Team List for Capricornia Regional Trials
(Form 8)
Sport
Male Numbers
Female Numbers
Date of Event
Uniform
Number
Given Name
Ms /
Mr
Given Name
Surname
Surname
School
Date of Birth
School
Manager
Coach
Please return to _______________ (pnels6@eq.edu.au) before the Capricornia Carnival
Education Queensland is bound by Information Standard 42 – Information Privacy. Education Queensland is collecting the information on this form for the purpose of
facilitating the attendance of students at the event organised by the School Sport Unit. The information provided will not be used or disclosed for any other purpose and will
be held securely and protected against unauthorised access.