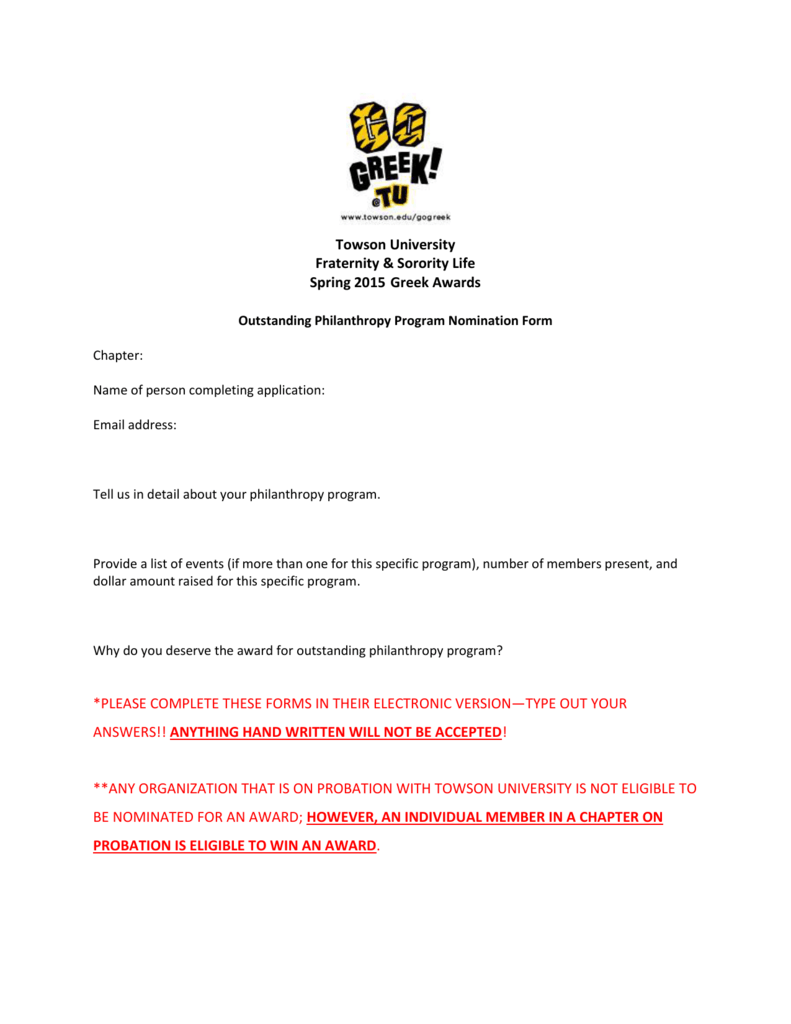 Towson University
Fraternity & Sorority Life
Spring 2015 Greek Awards
Outstanding Philanthropy Program Nomination Form
Chapter:
Name of person completing application:
Email address:
Tell us in detail about your philanthropy program.
Provide a list of events (if more than one for this specific program), number of members present, and
dollar amount raised for this specific program.
Why do you deserve the award for outstanding philanthropy program?
*PLEASE COMPLETE THESE FORMS IN THEIR ELECTRONIC VERSION—TYPE OUT YOUR
ANSWERS!! ANYTHING HAND WRITTEN WILL NOT BE ACCEPTED!
**ANY ORGANIZATION THAT IS ON PROBATION WITH TOWSON UNIVERSITY IS NOT ELIGIBLE TO
BE NOMINATED FOR AN AWARD; HOWEVER, AN INDIVIDUAL MEMBER IN A CHAPTER ON
PROBATION IS ELIGIBLE TO WIN AN AWARD.