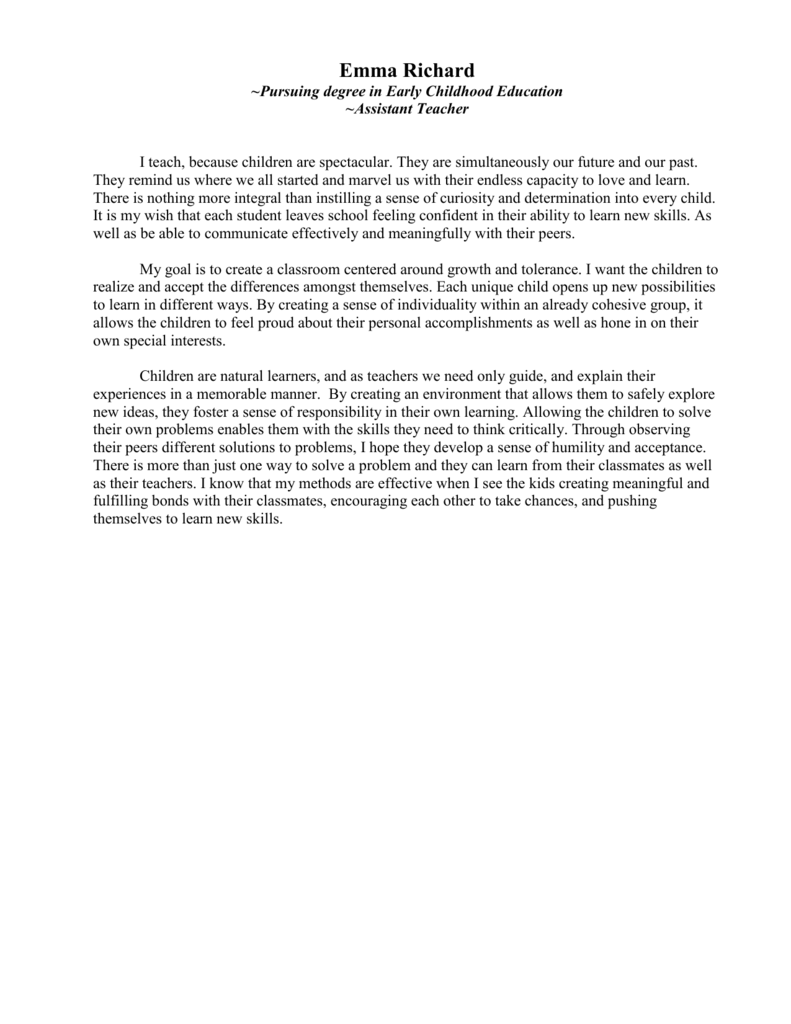 Emma Richard
~Pursuing degree in Early Childhood Education
~Assistant Teacher
I teach, because children are spectacular. They are simultaneously our future and our past.
They remind us where we all started and marvel us with their endless capacity to love and learn.
There is nothing more integral than instilling a sense of curiosity and determination into every child.
It is my wish that each student leaves school feeling confident in their ability to learn new skills. As
well as be able to communicate effectively and meaningfully with their peers.
My goal is to create a classroom centered around growth and tolerance. I want the children to
realize and accept the differences amongst themselves. Each unique child opens up new possibilities
to learn in different ways. By creating a sense of individuality within an already cohesive group, it
allows the children to feel proud about their personal accomplishments as well as hone in on their
own special interests.
Children are natural learners, and as teachers we need only guide, and explain their
experiences in a memorable manner. By creating an environment that allows them to safely explore
new ideas, they foster a sense of responsibility in their own learning. Allowing the children to solve
their own problems enables them with the skills they need to think critically. Through observing
their peers different solutions to problems, I hope they develop a sense of humility and acceptance.
There is more than just one way to solve a problem and they can learn from their classmates as well
as their teachers. I know that my methods are effective when I see the kids creating meaningful and
fulfilling bonds with their classmates, encouraging each other to take chances, and pushing
themselves to learn new skills.