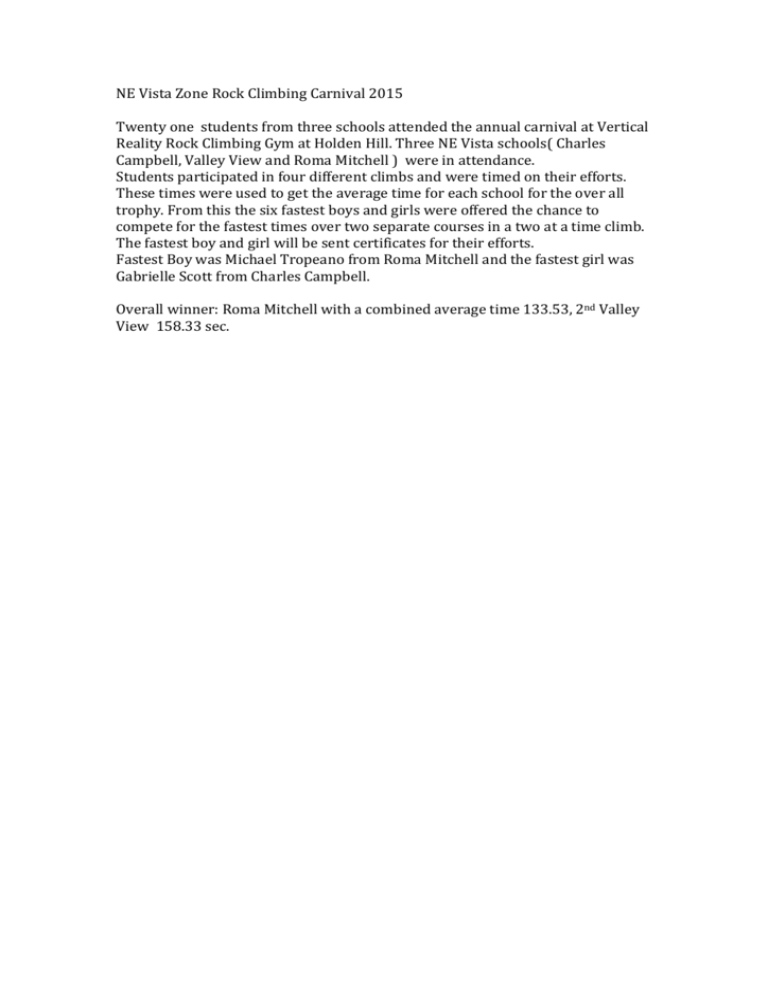 NE Vista Zone Rock Climbing Carnival 2015
Twenty one students from three schools attended the annual carnival at Vertical
Reality Rock Climbing Gym at Holden Hill. Three NE Vista schools( Charles
Campbell, Valley View and Roma Mitchell ) were in attendance.
Students participated in four different climbs and were timed on their efforts.
These times were used to get the average time for each school for the over all
trophy. From this the six fastest boys and girls were offered the chance to
compete for the fastest times over two separate courses in a two at a time climb.
The fastest boy and girl will be sent certificates for their efforts.
Fastest Boy was Michael Tropeano from Roma Mitchell and the fastest girl was
Gabrielle Scott from Charles Campbell.
Overall winner: Roma Mitchell with a combined average time 133.53, 2nd Valley
View 158.33 sec.