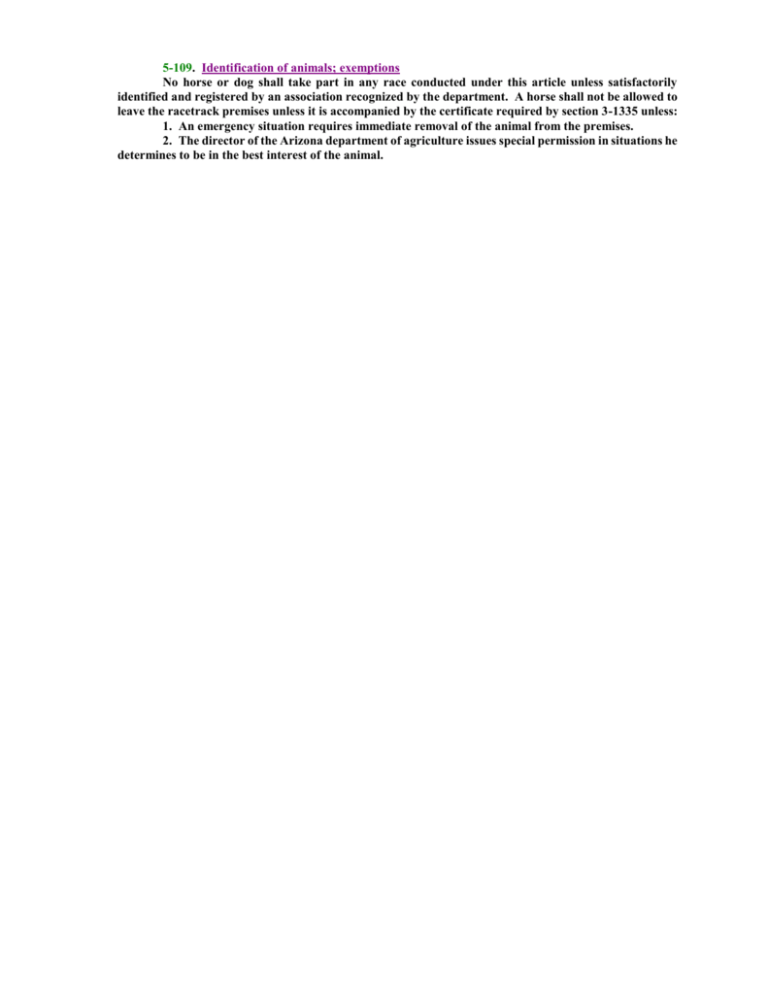 5-109. Identification of animals; exemptions
No horse or dog shall take part in any race conducted under this article unless satisfactorily
identified and registered by an association recognized by the department. A horse shall not be allowed to
leave the racetrack premises unless it is accompanied by the certificate required by section 3-1335 unless:
1. An emergency situation requires immediate removal of the animal from the premises.
2. The director of the Arizona department of agriculture issues special permission in situations he
determines to be in the best interest of the animal.