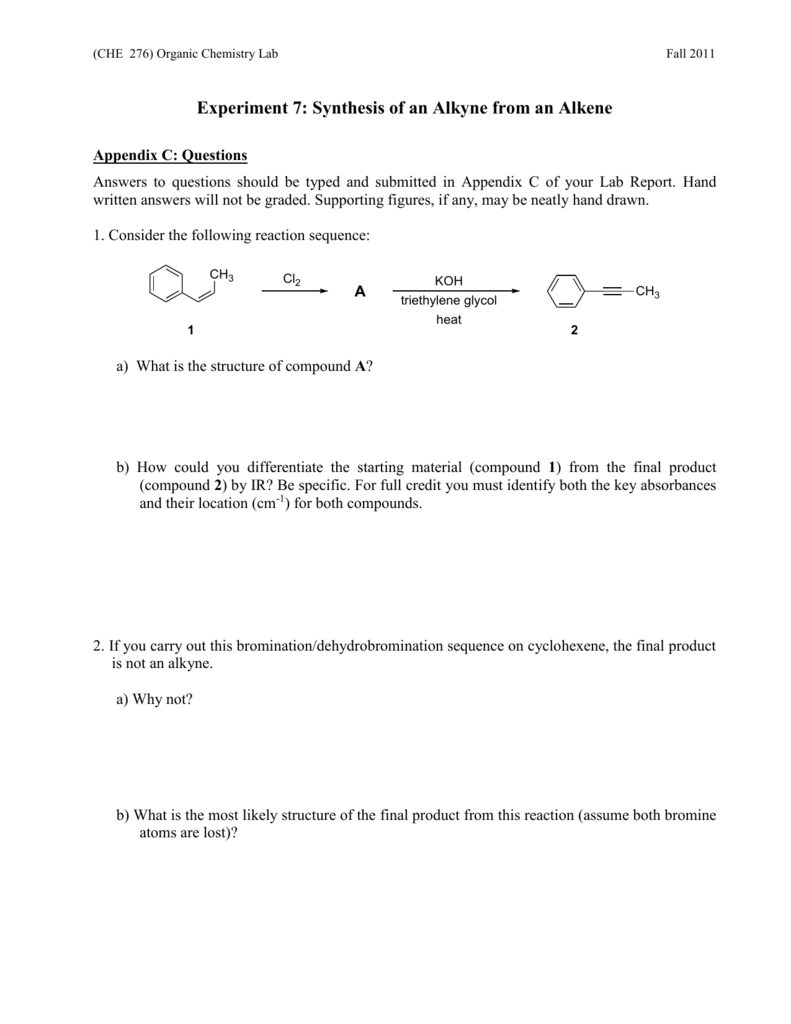 (CHE 276) Organic Chemistry Lab
Fall 2011
Experiment 7: Synthesis of an Alkyne from an Alkene
Appendix C: Questions
Answers to questions should be typed and submitted in Appendix C of your Lab Report. Hand
written answers will not be graded. Supporting figures, if any, may be neatly hand drawn.
1. Consider the following reaction sequence:
CH3
Cl2
A
1
KOH
CH3
triethylene glycol
heat
2
a) What is the structure of compound A?
b) How could you differentiate the starting material (compound 1) from the final product
(compound 2) by IR? Be specific. For full credit you must identify both the key absorbances
and their location (cm-1) for both compounds.
2. If you carry out this bromination/dehydrobromination sequence on cyclohexene, the final product
is not an alkyne.
a) Why not?
b) What is the most likely structure of the final product from this reaction (assume both bromine
atoms are lost)?