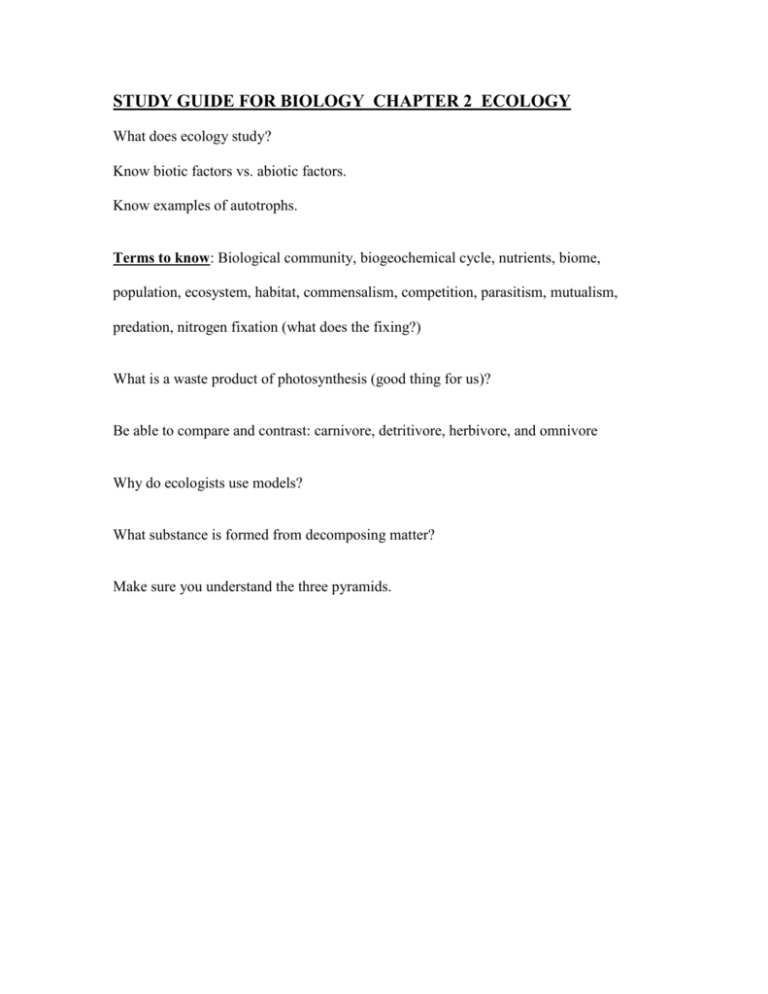 STUDY GUIDE FOR BIOLOGY CHAPTER 2 ECOLOGY
What does ecology study?
Know biotic factors vs. abiotic factors.
Know examples of autotrophs.
Terms to know: Biological community, biogeochemical cycle, nutrients, biome,
population, ecosystem, habitat, commensalism, competition, parasitism, mutualism,
predation, nitrogen fixation (what does the fixing?)
What is a waste product of photosynthesis (good thing for us)?
Be able to compare and contrast: carnivore, detritivore, herbivore, and omnivore
Why do ecologists use models?
What substance is formed from decomposing matter?
Make sure you understand the three pyramids.