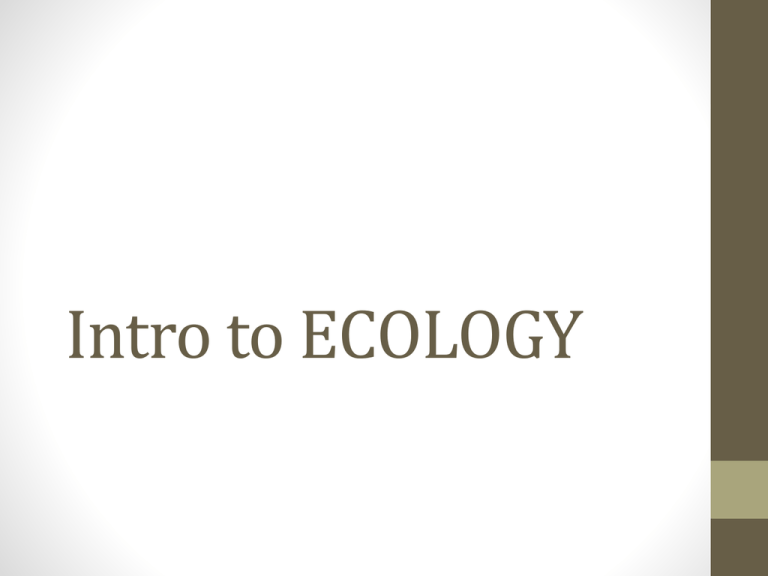 Intro to ECOLOGY
Ecology
•The study of the
interactions among
organisms and between
organisms and their
environment.
Sunlight
•THE MAIN ENERGY
SOURCE FOR LIFE ON
EARTH.
Autotrophs
•Organisms that use sunlight or
energy stored in chemical
compounds to make food.
•What is another name for this?
•PRODUCERS
TWO TYPES OF PRODUCERS
•Photosynthesis using- make
food energy from the SUN.
EX: PLANTS, ALGAE
• Chemosynthesis usingcapture chemical energy
because they live in places
WITHOUT sun.
Heterotrophs
• Organisms that rely on other
organisms for their energy and
food supply.
• Also called?
Consumers
4 Types of
Heterotrophs
•Herbivore
•Carnivore
•Omnivore
•Detritivore
Herbivore
•Eat only Plants.
Carnivore
•Eat only Animals.
Omnivore
•Eat plants and animals.
Detritivore
•Eat plant and animal
remains.
Decomposers
•Break down organic
matter.