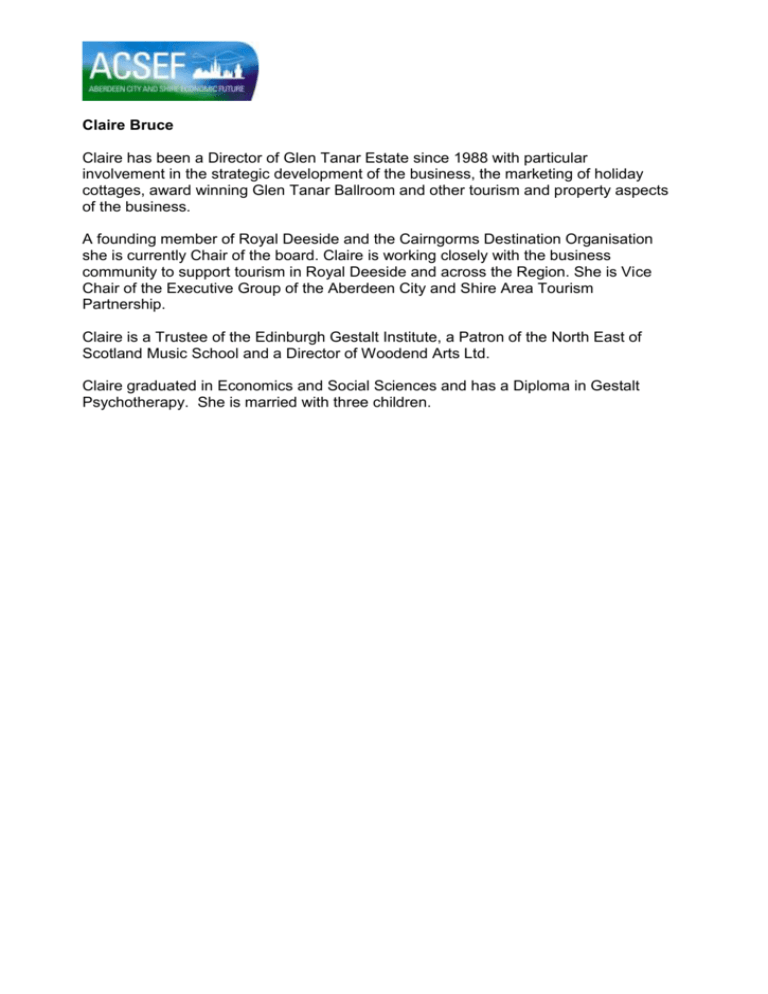 Claire Bruce
Claire has been a Director of Glen Tanar Estate since 1988 with particular
involvement in the strategic development of the business, the marketing of holiday
cottages, award winning Glen Tanar Ballroom and other tourism and property aspects
of the business.
A founding member of Royal Deeside and the Cairngorms Destination Organisation
she is currently Chair of the board. Claire is working closely with the business
community to support tourism in Royal Deeside and across the Region. She is Vice
Chair of the Executive Group of the Aberdeen City and Shire Area Tourism
Partnership.
Claire is a Trustee of the Edinburgh Gestalt Institute, a Patron of the North East of
Scotland Music School and a Director of Woodend Arts Ltd.
Claire graduated in Economics and Social Sciences and has a Diploma in Gestalt
Psychotherapy. She is married with three children.