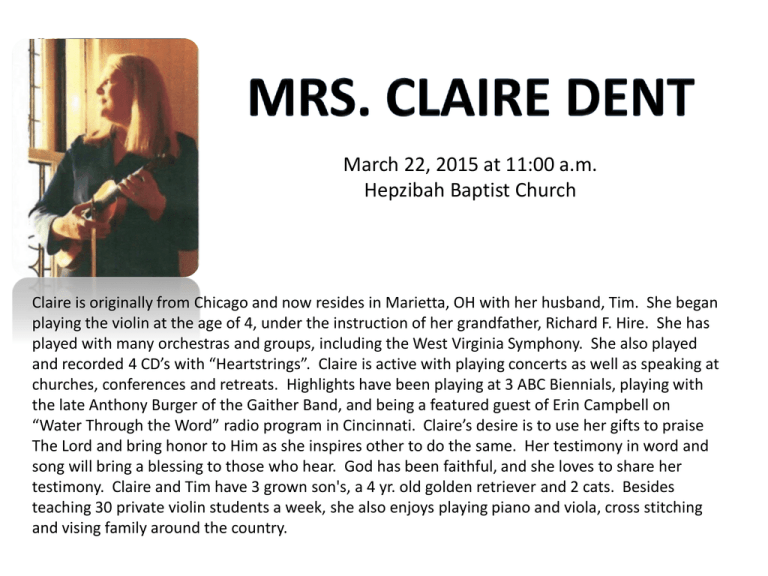 March 22, 2015 at 11:00 a.m.
Hepzibah Baptist Church
Claire is originally from Chicago and now resides in Marietta, OH with her husband, Tim. She began
playing the violin at the age of 4, under the instruction of her grandfather, Richard F. Hire. She has
played with many orchestras and groups, including the West Virginia Symphony. She also played
and recorded 4 CD's with "Heartstrings". Claire is active with playing concerts as well as speaking at
churches, conferences and retreats. Highlights have been playing at 3 ABC Biennials, playing with
the late Anthony Burger of the Gaither Band, and being a featured guest of Erin Campbell on
"Water Through the Word" radio program in Cincinnati. Claire's desire is to use her gifts to praise
The Lord and bring honor to Him as she inspires other to do the same. Her testimony in word and
song will bring a blessing to those who hear. God has been faithful, and she loves to share her
testimony. Claire and Tim have 3 grown son's, a 4 yr. old golden retriever and 2 cats. Besides
teaching 30 private violin students a week, she also enjoys playing piano and viola, cross stitching
and vising family around the country.