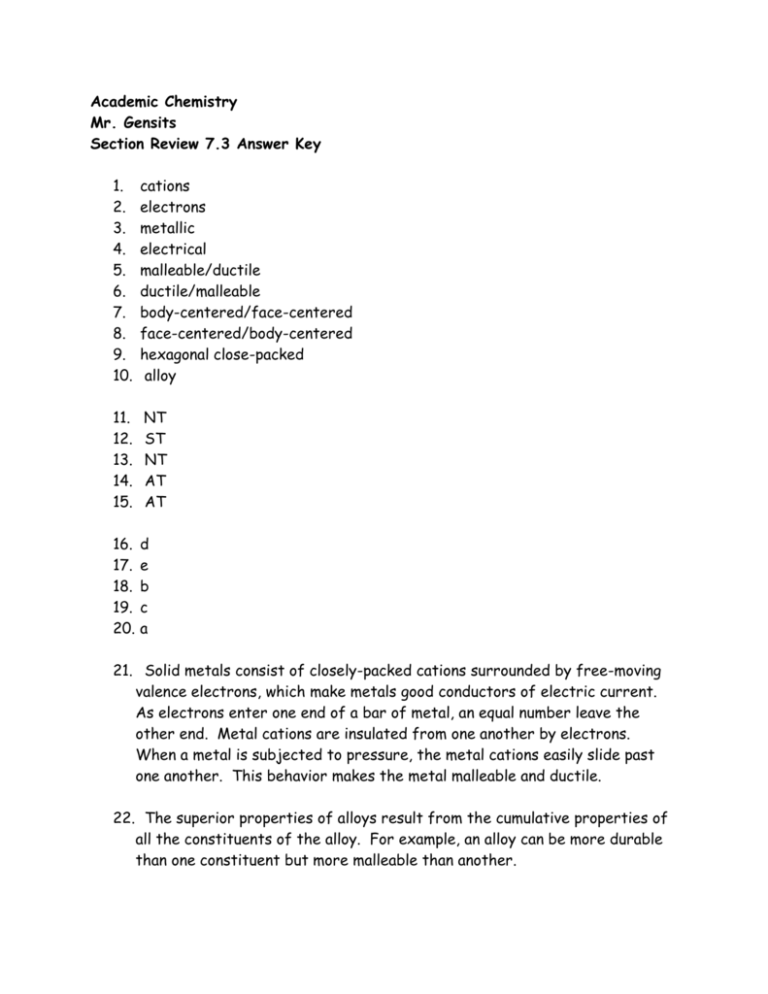 Academic Chemistry
Mr. Gensits
Section Review 7.3 Answer Key
1.
2.
3.
4.
5.
6.
7.
8.
9.
10.
cations
electrons
metallic
electrical
malleable/ductile
ductile/malleable
body-centered/face-centered
face-centered/body-centered
hexagonal close-packed
alloy
11.
12.
13.
14.
15.
NT
ST
NT
AT
AT
16.
17.
18.
19.
20.
d
e
b
c
a
21. Solid metals consist of closely-packed cations surrounded by free-moving
valence electrons, which make metals good conductors of electric current.
As electrons enter one end of a bar of metal, an equal number leave the
other end. Metal cations are insulated from one another by electrons.
When a metal is subjected to pressure, the metal cations easily slide past
one another. This behavior makes the metal malleable and ductile.
22. The superior properties of alloys result from the cumulative properties of
all the constituents of the alloy. For example, an alloy can be more durable
than one constituent but more malleable than another.