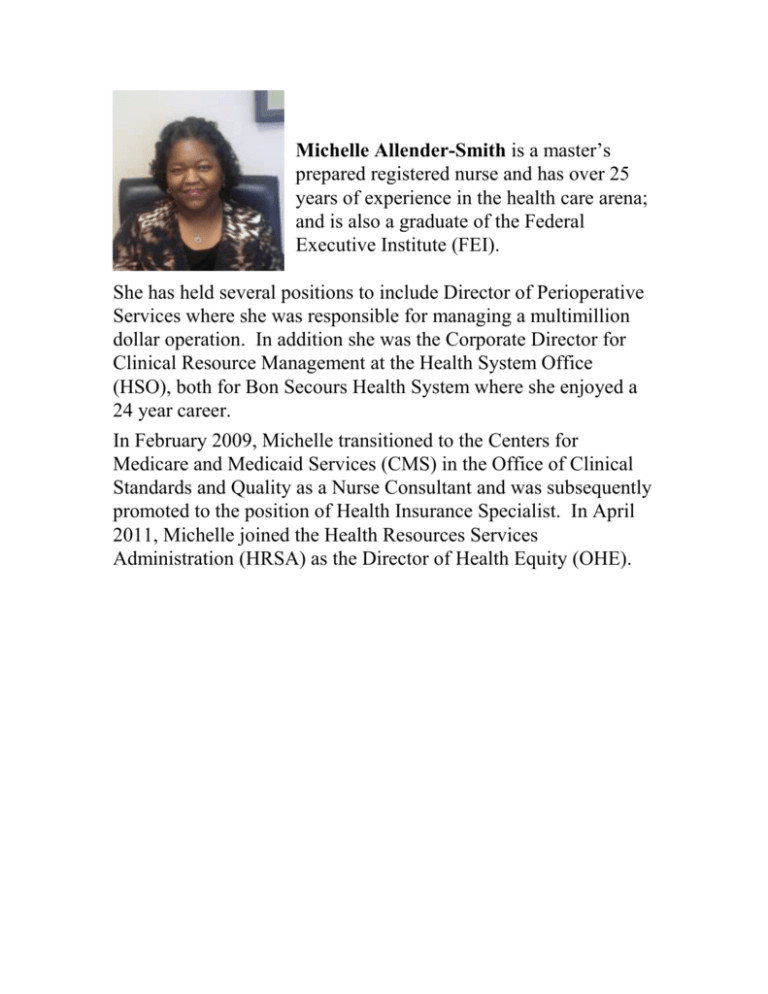 Michelle Allender-Smith is a master's
prepared registered nurse and has over 25
years of experience in the health care arena;
and is also a graduate of the Federal
Executive Institute (FEI).
She has held several positions to include Director of Perioperative
Services where she was responsible for managing a multimillion
dollar operation. In addition she was the Corporate Director for
Clinical Resource Management at the Health System Office
(HSO), both for Bon Secours Health System where she enjoyed a
24 year career.
In February 2009, Michelle transitioned to the Centers for
Medicare and Medicaid Services (CMS) in the Office of Clinical
Standards and Quality as a Nurse Consultant and was subsequently
promoted to the position of Health Insurance Specialist. In April
2011, Michelle joined the Health Resources Services
Administration (HRSA) as the Director of Health Equity (OHE).