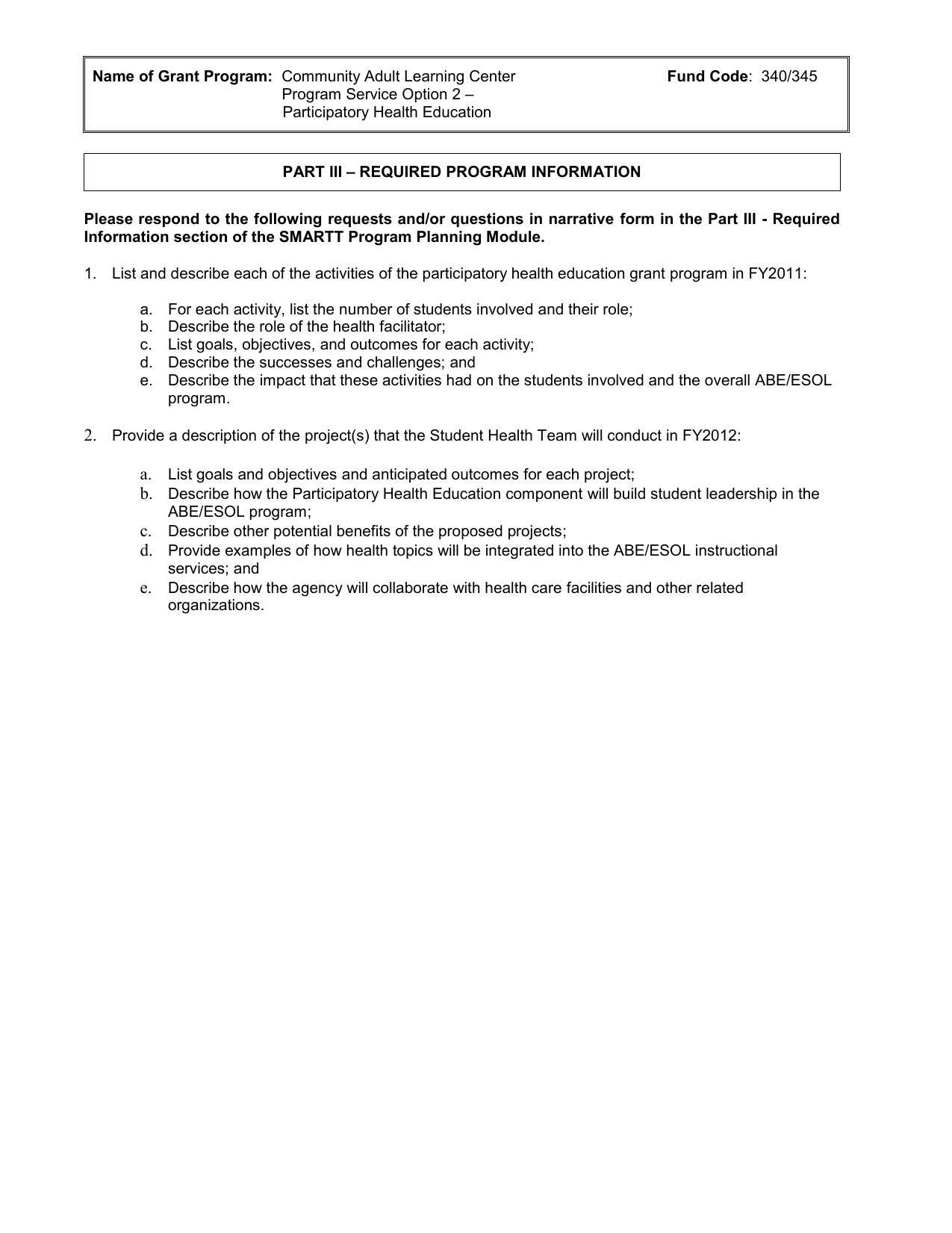 Name of Grant Program:
Community Adult Learning Center
Fund Code
: 340/345
Program Service Option 2
–
Participatory Health Education
PART III
– REQUIRED PROGRAM INFORMATION
Please respond to the following requests and/or questions in narrative form in the Part III - Required
Information section of the SMARTT Program Planning Module.
1. List and describe each of the activities of the participatory health education grant program in FY2011: a. For each activity, list the number of students involved and their role; b. Describe the role of the health facilitator; c. List goals, objectives, and outcomes for each activity; d. Describe the successes and challenges; and e. Describe the impact that these activities had on the students involved and the overall ABE/ESOL program.
2.
Provide a description of the project(s) that the Student Health Team will conduct in FY2012: a.
b.
c.
d.
List goals and objectives and anticipated outcomes for each project;
Describe other potential benefits of the proposed projects;
Describe how the Participatory Health Education component will build student leadership in the
ABE/ESOL program; e.
Provide examples of how health topics will be integrated into the ABE/ESOL instructional services; and
Describe how the agency will collaborate with health care facilities and other related organizations.