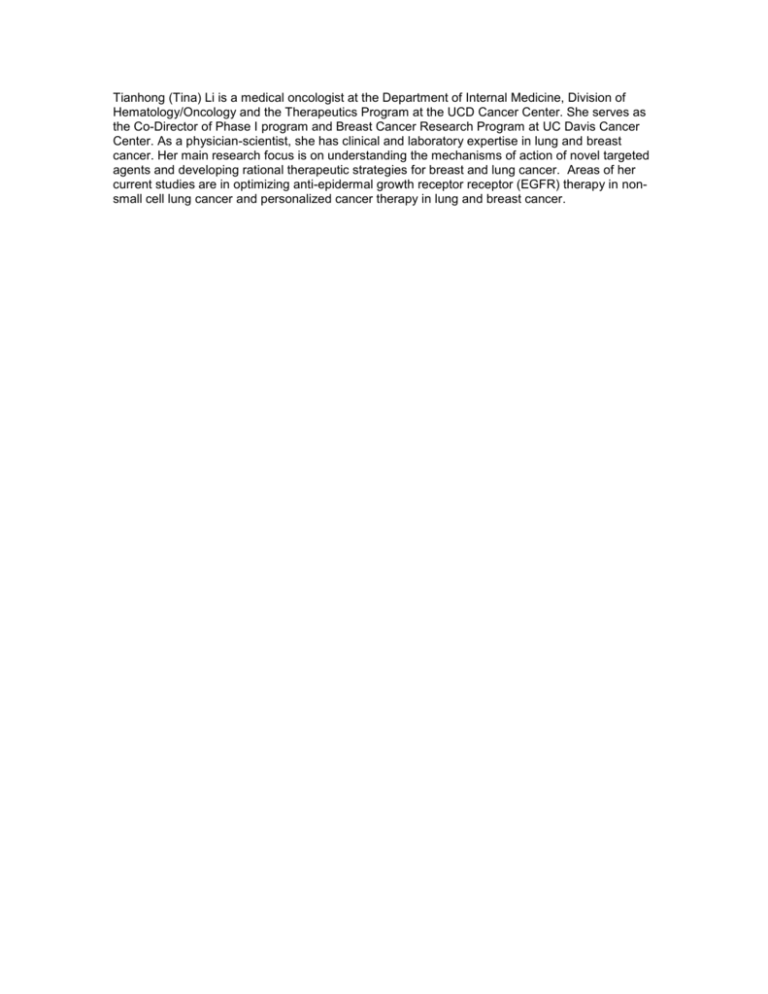 Tianhong (Tina) Li is a medical oncologist at the Department of Internal Medicine, Division of
Hematology/Oncology and the Therapeutics Program at the UCD Cancer Center. She serves as
the Co-Director of Phase I program and Breast Cancer Research Program at UC Davis Cancer
Center. As a physician-scientist, she has clinical and laboratory expertise in lung and breast
cancer. Her main research focus is on understanding the mechanisms of action of novel targeted
agents and developing rational therapeutic strategies for breast and lung cancer. Areas of her
current studies are in optimizing anti-epidermal growth receptor receptor (EGFR) therapy in nonsmall cell lung cancer and personalized cancer therapy in lung and breast cancer.