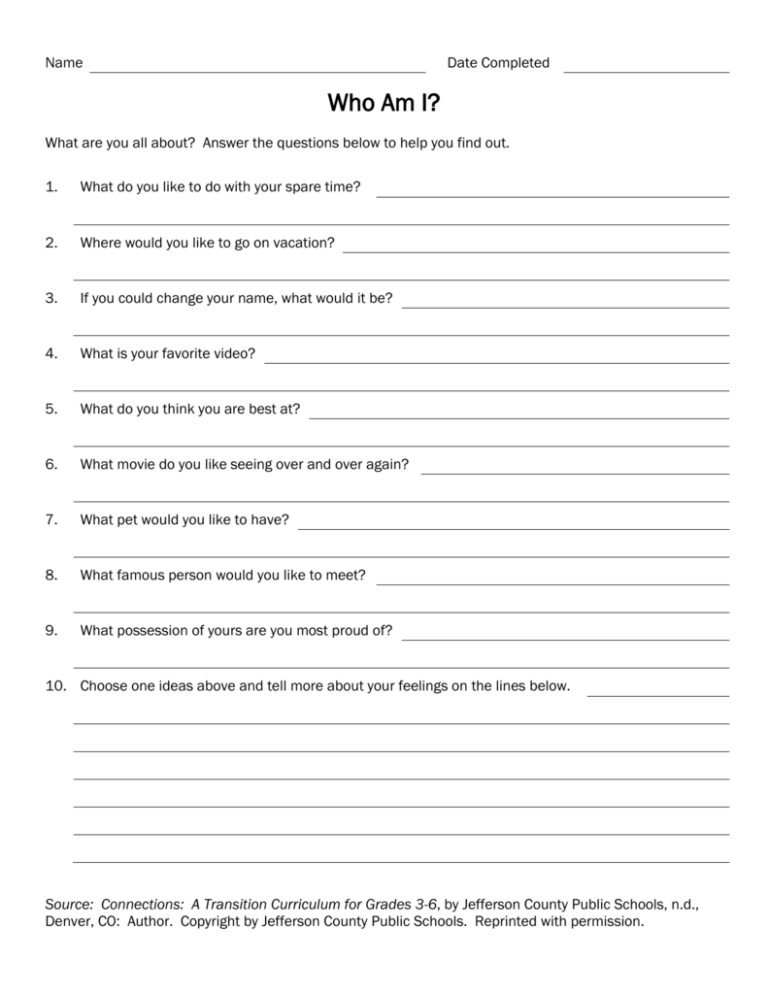 Name
Date Completed
Who Am I?
What are you all about? Answer the questions below to help you find out.
1.
What do you like to do with your spare time?
2.
Where would you like to go on vacation?
3.
If you could change your name, what would it be?
4.
What is your favorite video?
5.
What do you think you are best at?
6.
What movie do you like seeing over and over again?
7.
What pet would you like to have?
8.
What famous person would you like to meet?
9.
What possession of yours are you most proud of?
10. Choose one ideas above and tell more about your feelings on the lines below.
Source: Connections: A Transition Curriculum for Grades 3-6, by Jefferson County Public Schools, n.d.,
Denver, CO: Author. Copyright by Jefferson County Public Schools. Reprinted with permission.