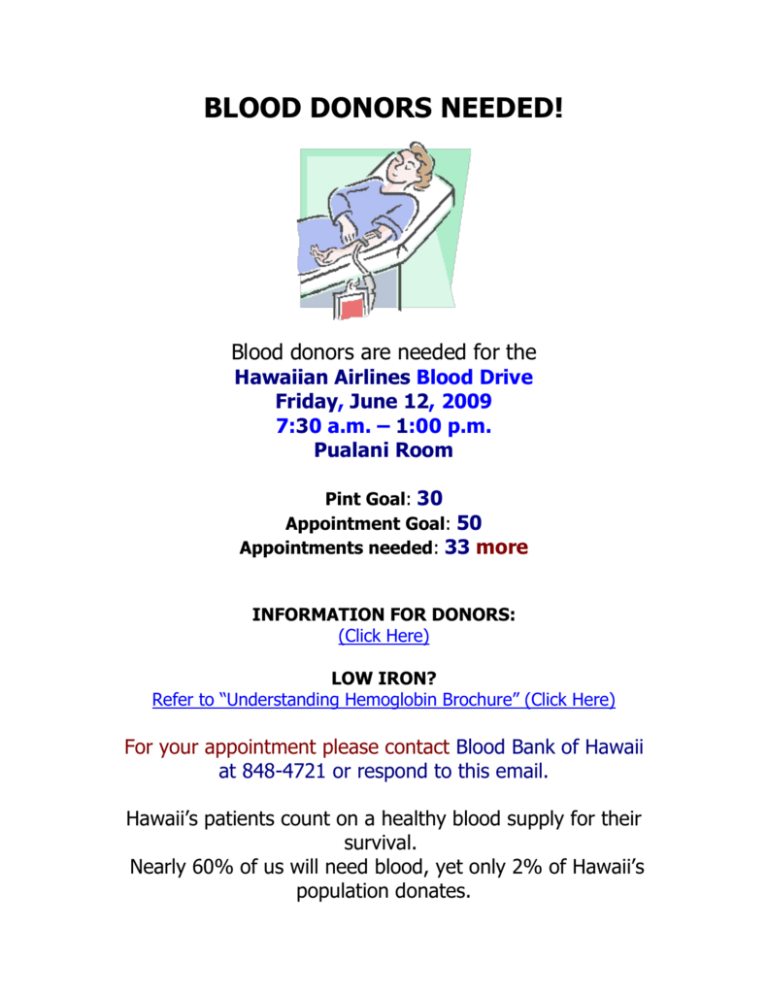 BLOOD DONORS NEEDED!
Blood donors are needed for the
Hawaiian Airlines Blood Drive
Friday, June 12, 2009
7:30 a.m. – 1:00 p.m.
Pualani Room
Pint Goal: 30
Appointment Goal: 50
Appointments needed: 33 more
INFORMATION FOR DONORS:
(Click Here)
LOW IRON?
Refer to "Understanding Hemoglobin Brochure" (Click Here)
For your appointment please contact Blood Bank of Hawaii
at 848-4721 or respond to this email.
Hawaii's patients count on a healthy blood supply for their
survival.
Nearly 60% of us will need blood, yet only 2% of Hawaii's
population donates.
Your ONE donation can help save THREE lives in just an
hour!
Please help Hawaii's patients by donating blood.
It's safe. It's simple. It saves lives.