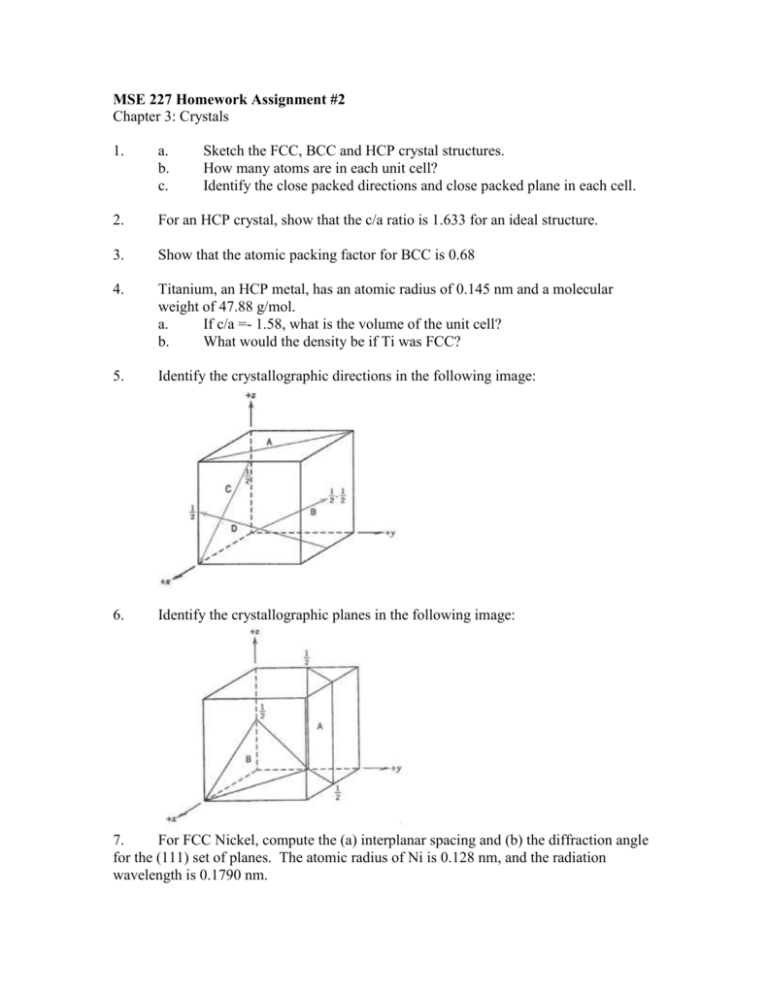 MSE 227 Homework Assignment #2
Chapter 3: Crystals
1.
a.
b.
c.
Sketch the FCC, BCC and HCP crystal structures.
How many atoms are in each unit cell?
Identify the close packed directions and close packed plane in each cell.
2.
For an HCP crystal, show that the c/a ratio is 1.633 for an ideal structure.
3.
Show that the atomic packing factor for BCC is 0.68
4.
Titanium, an HCP metal, has an atomic radius of 0.145 nm and a molecular
weight of 47.88 g/mol.
a.
If c/a =- 1.58, what is the volume of the unit cell?
b.
What would the density be if Ti was FCC?
5.
Identify the crystallographic directions in the following image:
6.
Identify the crystallographic planes in the following image:
7.
For FCC Nickel, compute the (a) interplanar spacing and (b) the diffraction angle
for the (111) set of planes. The atomic radius of Ni is 0.128 nm, and the radiation
wavelength is 0.1790 nm.