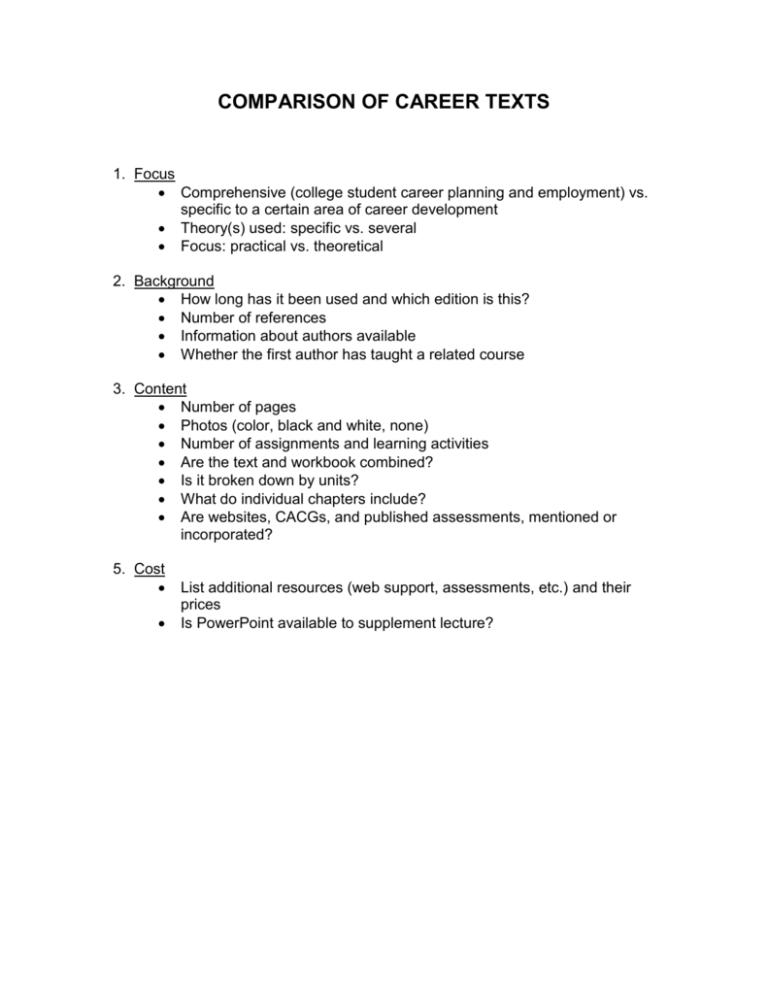 COMPARISON OF CAREER TEXTS
1. Focus
 Comprehensive (college student career planning and employment) vs.
specific to a certain area of career development
 Theory(s) used: specific vs. several
 Focus: practical vs. theoretical
2. Background
 How long has it been used and which edition is this?
 Number of references
 Information about authors available
 Whether the first author has taught a related course
3. Content
 Number of pages
 Photos (color, black and white, none)
 Number of assignments and learning activities
 Are the text and workbook combined?
 Is it broken down by units?
 What do individual chapters include?
 Are websites, CACGs, and published assessments, mentioned or
incorporated?
5. Cost


List additional resources (web support, assessments, etc.) and their
prices
Is PowerPoint available to supplement lecture?