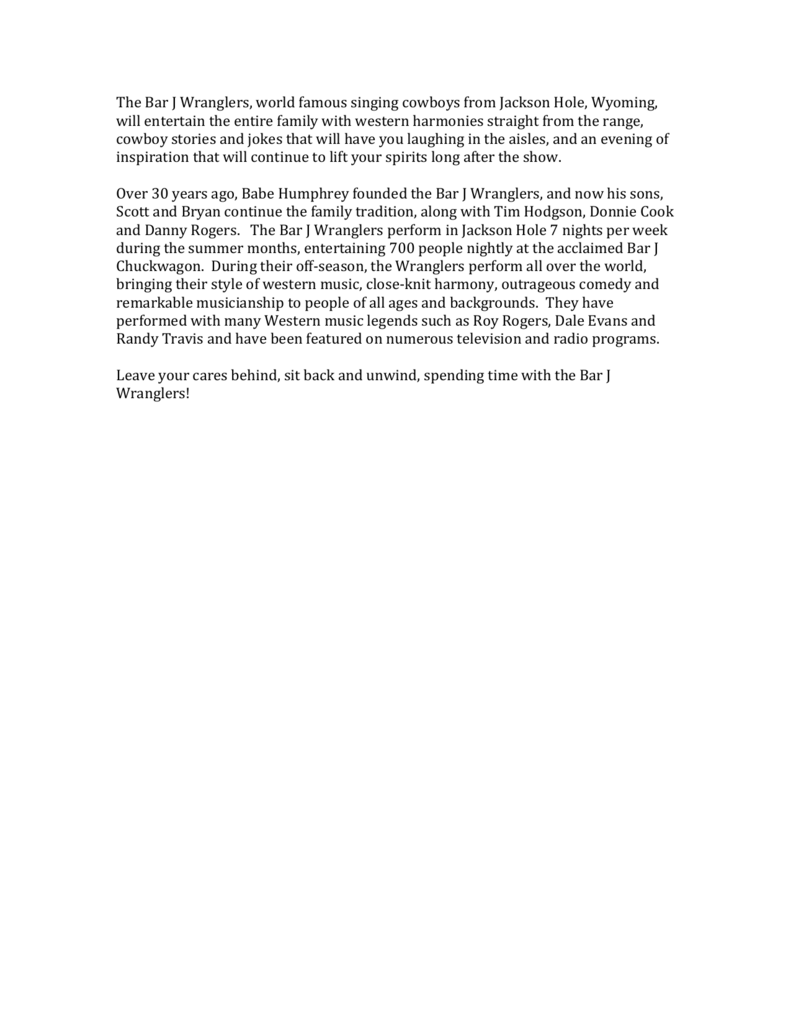 The Bar J Wranglers, world famous singing cowboys from Jackson Hole, Wyoming,
will entertain the entire family with western harmonies straight from the range,
cowboy stories and jokes that will have you laughing in the aisles, and an evening of
inspiration that will continue to lift your spirits long after the show.
Over 30 years ago, Babe Humphrey founded the Bar J Wranglers, and now his sons,
Scott and Bryan continue the family tradition, along with Tim Hodgson, Donnie Cook
and Danny Rogers. The Bar J Wranglers perform in Jackson Hole 7 nights per week
during the summer months, entertaining 700 people nightly at the acclaimed Bar J
Chuckwagon. During their off-season, the Wranglers perform all over the world,
bringing their style of western music, close-knit harmony, outrageous comedy and
remarkable musicianship to people of all ages and backgrounds. They have
performed with many Western music legends such as Roy Rogers, Dale Evans and
Randy Travis and have been featured on numerous television and radio programs.
Leave your cares behind, sit back and unwind, spending time with the Bar J
Wranglers!