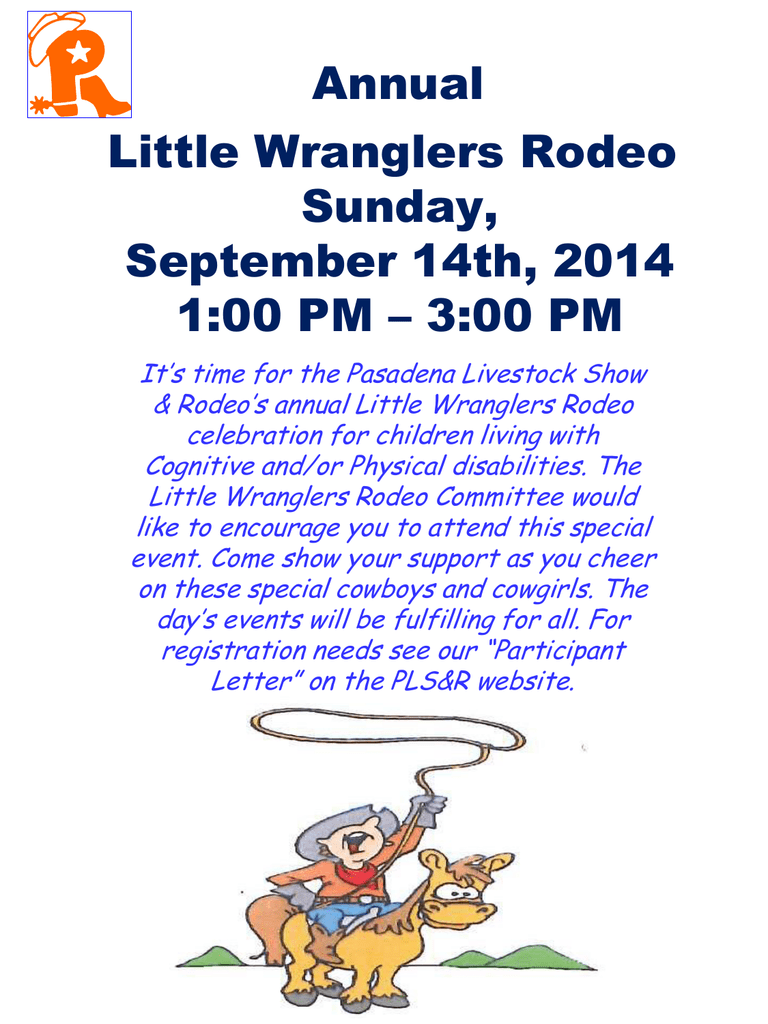 Annual
Little Wranglers Rodeo
Sunday,
September 14th, 2014
1:00 PM – 3:00 PM
It's time for the Pasadena Livestock Show
& Rodeo's annual Little Wranglers Rodeo
celebration for children living with
Cognitive and/or Physical disabilities. The
Little Wranglers Rodeo Committee would
like to encourage you to attend this special
event. Come show your support as you cheer
on these special cowboys and cowgirls. The
day's events will be fulfilling for all. For
registration needs see our "Participant
Letter" on the PLS&R website.