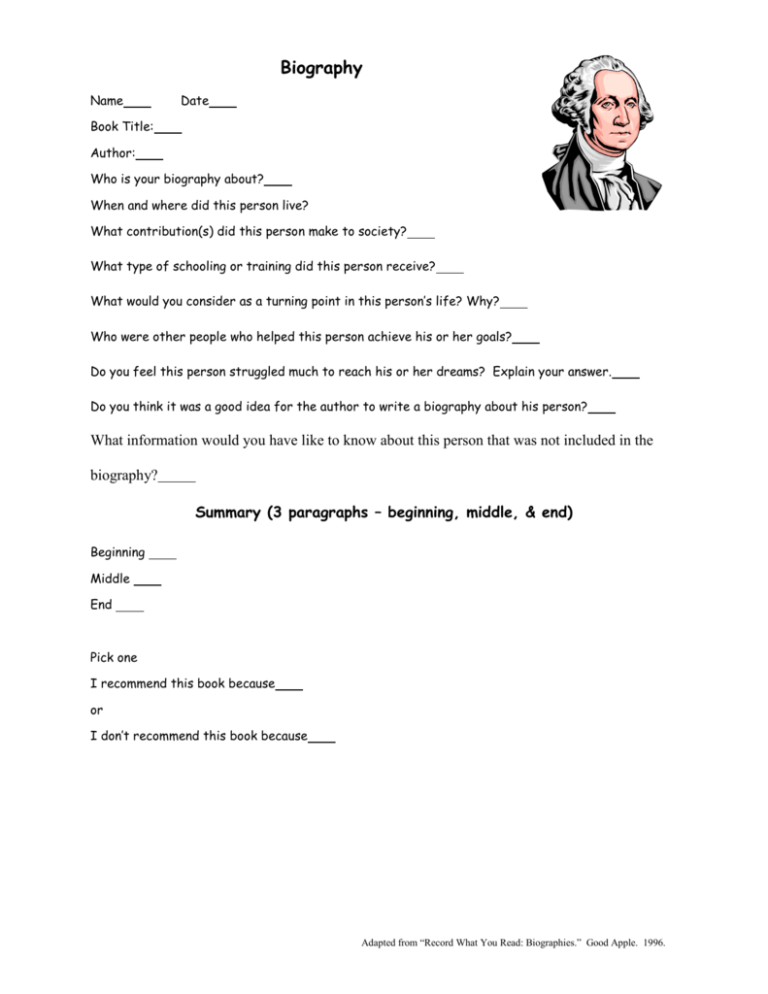 Biography
Name
Date
Book Title:
Author:
Who is your biography about?
When and where did this person live?
What contribution(s) did this person make to society?
What type of schooling or training did this person receive?
What would you consider as a turning point in this person's life? Why?
Who were other people who helped this person achieve his or her goals?
Do you feel this person struggled much to reach his or her dreams? Explain your answer.
Do you think it was a good idea for the author to write a biography about his person?
What information would you have like to know about this person that was not included in the
biography?
Summary (3 paragraphs – beginning, middle, & end)
Beginning
Middle
End
Pick one
I recommend this book because
or
I don't recommend this book because
Adapted from "Record What You Read: Biographies." Good Apple. 1996.