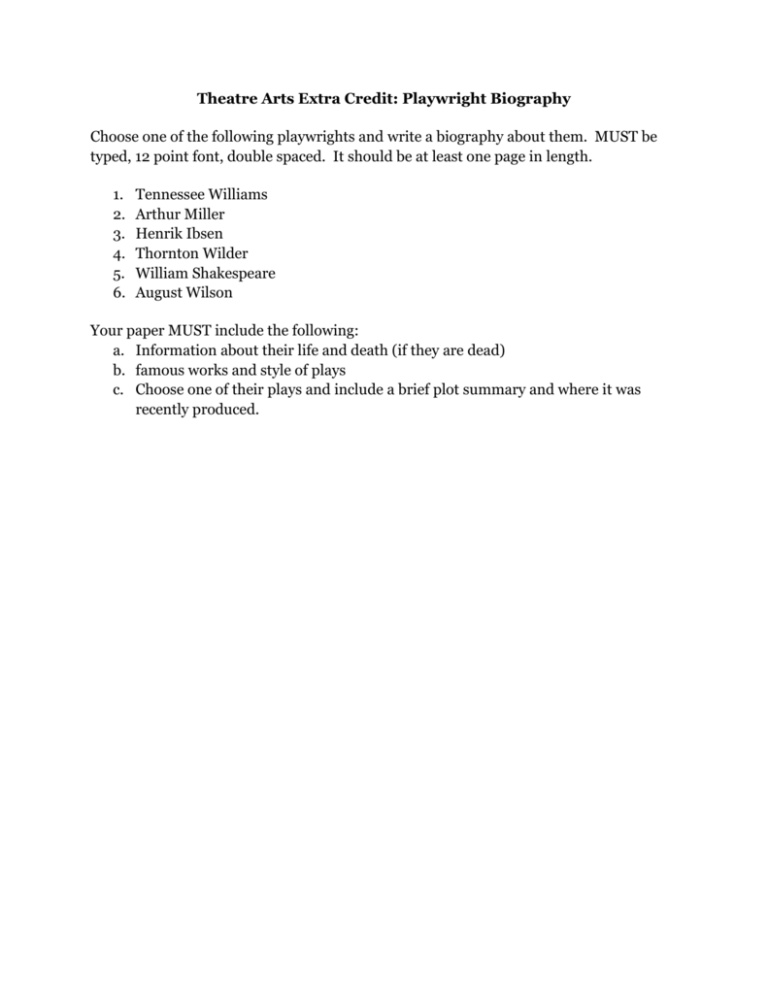 Theatre Arts Extra Credit: Playwright Biography
Choose one of the following playwrights and write a biography about them. MUST be
typed, 12 point font, double spaced. It should be at least one page in length.
1.
2.
3.
4.
5.
6.
Tennessee Williams
Arthur Miller
Henrik Ibsen
Thornton Wilder
William Shakespeare
August Wilson
Your paper MUST include the following:
a. Information about their life and death (if they are dead)
b. famous works and style of plays
c. Choose one of their plays and include a brief plot summary and where it was
recently produced.