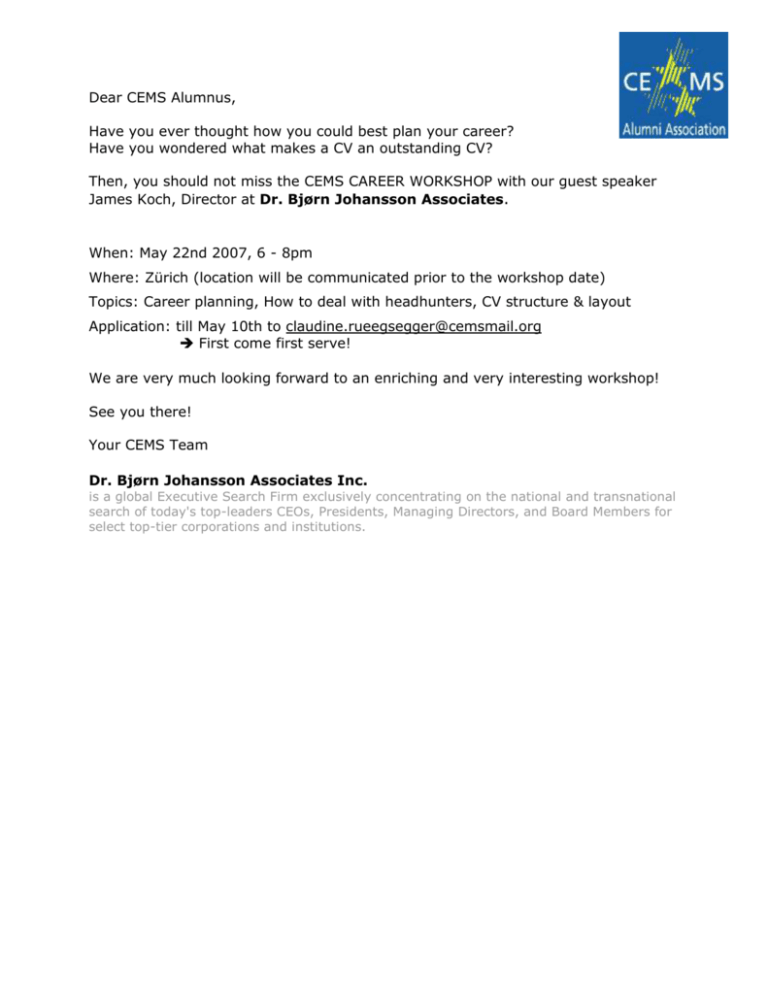 Dear CEMS Alumnus,
Have you ever thought how you could best plan your career?
Have you wondered what makes a CV an outstanding CV?
Then, you should not miss the CEMS CAREER WORKSHOP with our guest speaker
James Koch, Director at Dr. Bjørn Johansson Associates.
When: May 22nd 2007, 6 - 8pm
Where: Zürich (location will be communicated prior to the workshop date)
Topics: Career planning, How to deal with headhunters, CV structure & layout
Application: till May 10th to claudine.rueegsegger@cemsmail.org
 First come first serve!
We are very much looking forward to an enriching and very interesting workshop!
See you there!
Your CEMS Team
Dr. Bjørn Johansson Associates Inc.
is a global Executive Search Firm exclusively concentrating on the national and transnational
search of today's top-leaders CEOs, Presidents, Managing Directors, and Board Members for
select top-tier corporations and institutions.