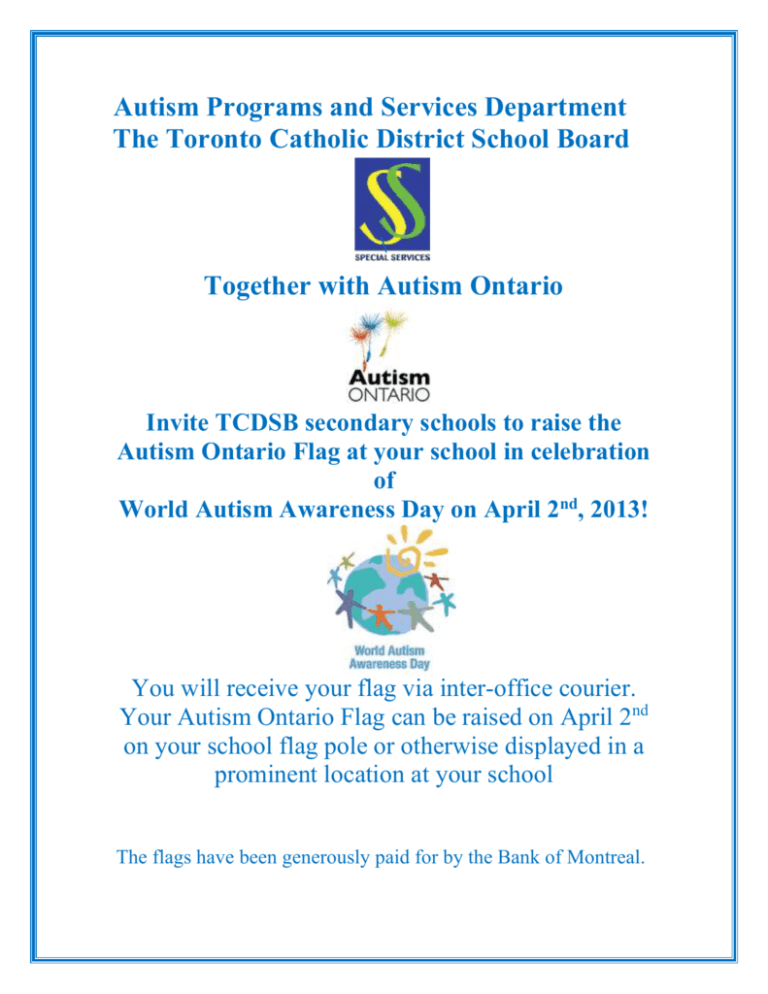 Autism Programs and Services Department
The Toronto Catholic District School Board
\
Together with Autism Ontario
Invite TCDSB secondary schools to raise the
Autism Ontario Flag at your school in celebration
of
World Autism Awareness Day on April 2nd, 2013!
You will receive your flag via inter-office courier.
Your Autism Ontario Flag can be raised on April 2nd
on your school flag pole or otherwise displayed in a
prominent location at your school
The flags have been generously paid for by the Bank of Montreal.