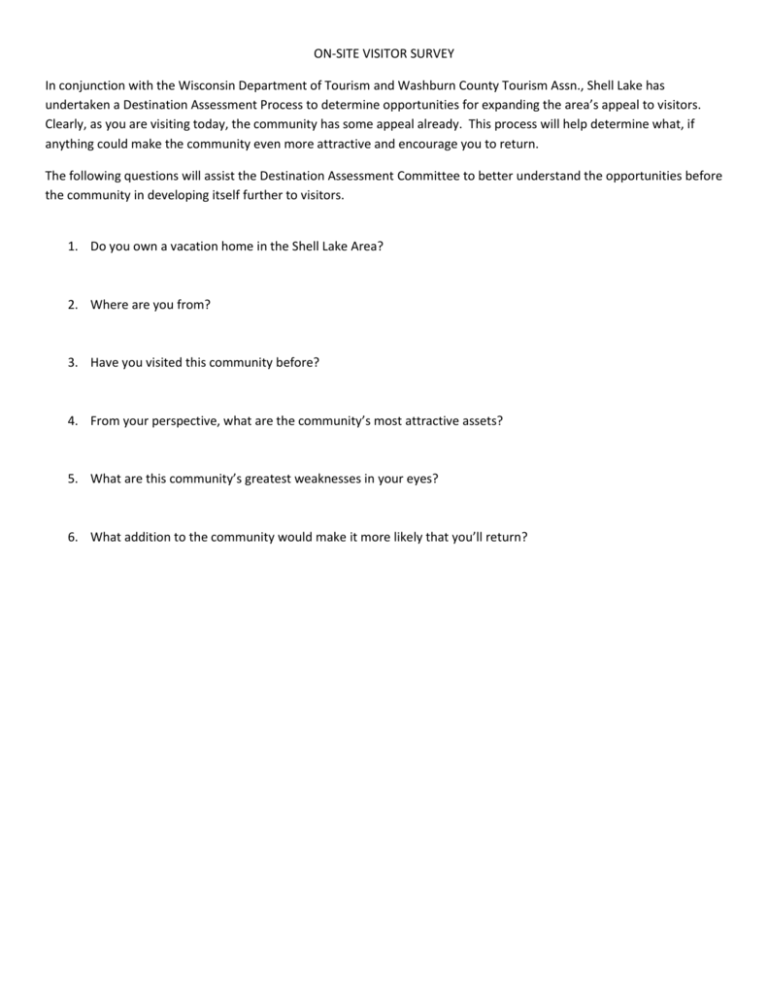 ON-SITE VISITOR SURVEY
In conjunction with the Wisconsin Department of Tourism and Washburn County Tourism Assn., Shell Lake has
undertaken a Destination Assessment Process to determine opportunities for expanding the area's appeal to visitors.
Clearly, as you are visiting today, the community has some appeal already. This process will help determine what, if
anything could make the community even more attractive and encourage you to return.
The following questions will assist the Destination Assessment Committee to better understand the opportunities before
the community in developing itself further to visitors.
1. Do you own a vacation home in the Shell Lake Area?
2. Where are you from?
3. Have you visited this community before?
4. From your perspective, what are the community's most attractive assets?
5. What are this community's greatest weaknesses in your eyes?
6. What addition to the community would make it more likely that you'll return?