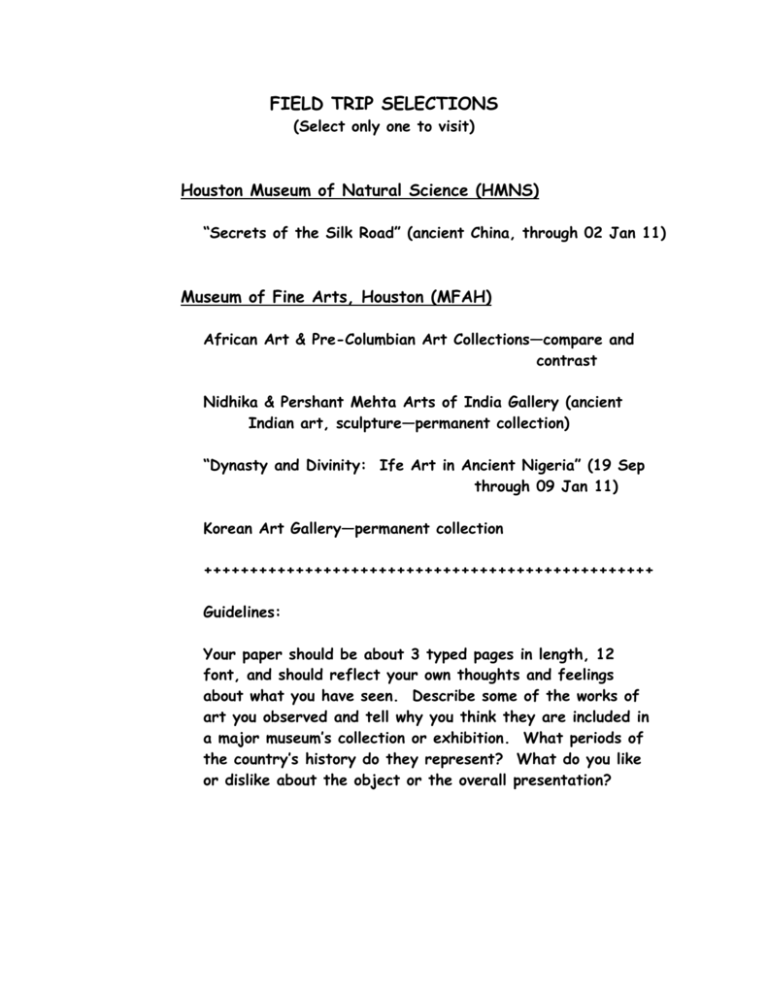 FIELD TRIP SELECTIONS
(Select only one to visit)
Houston Museum of Natural Science (HMNS)
"Secrets of the Silk Road" (ancient China, through 02 Jan 11)
Museum of Fine Arts, Houston (MFAH)
African Art & Pre-Columbian Art Collections—compare and
contrast
Nidhika & Pershant Mehta Arts of India Gallery (ancient
Indian art, sculpture—permanent collection)
"Dynasty and Divinity: Ife Art in Ancient Nigeria" (19 Sep
through 09 Jan 11)
Korean Art Gallery—permanent collection
+++++++++++++++++++++++++++++++++++++++++++++++++
Guidelines:
Your paper should be about 3 typed pages in length, 12
font, and should reflect your own thoughts and feelings
about what you have seen. Describe some of the works of
art you observed and tell why you think they are included in
a major museum's collection or exhibition. What periods of
the country's history do they represent? What do you like
or dislike about the object or the overall presentation?