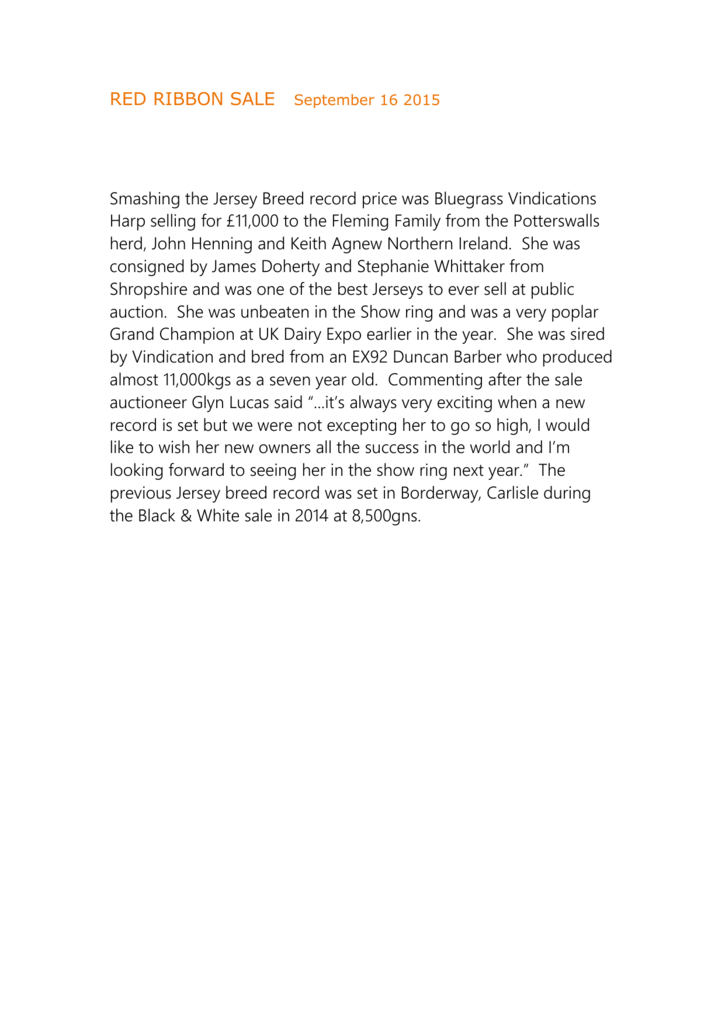 RED RIBBON SALE
September 16 2015
Smashing the Jersey Breed record price was Bluegrass Vindications
Harp selling for £11,000 to the Fleming Family from the Potterswalls
herd, John Henning and Keith Agnew Northern Ireland. She was
consigned by James Doherty and Stephanie Whittaker from
Shropshire and was one of the best Jerseys to ever sell at public
auction. She was unbeaten in the Show ring and was a very poplar
Grand Champion at UK Dairy Expo earlier in the year. She was sired
by Vindication and bred from an EX92 Duncan Barber who produced
almost 11,000kgs as a seven year old. Commenting after the sale
auctioneer Glyn Lucas said "...it's always very exciting when a new
record is set but we were not excepting her to go so high, I would
like to wish her new owners all the success in the world and I'm
looking forward to seeing her in the show ring next year." The
previous Jersey breed record was set in Borderway, Carlisle during
the Black & White sale in 2014 at 8,500gns.